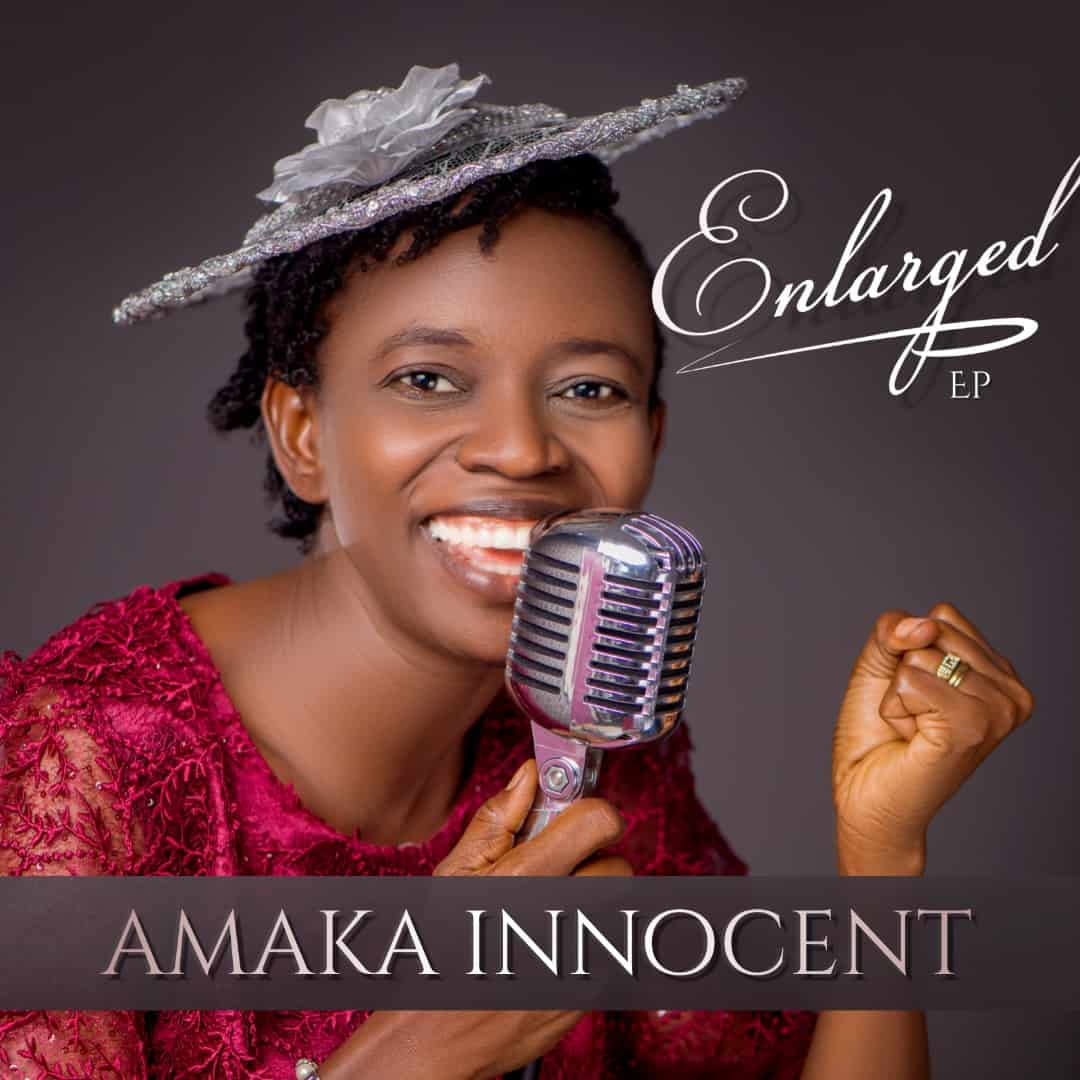 Gospel music minstrel, and songwriter, Amaka Innocent releases her anticipated EP titled "Enlarged."
The classic 7-tracks EP stands out for its themes of worship, praise, gratitude and audacious faith declarations, steering the atmosphere of possibilities as one pours out adulation unto God.
Featuring on the EP include Gospel music ministers Akinpelumi Oluwanifise, Prince Ukamah, Henrietta Dagogo, Joy Taiwo, Stella Tor-ue on the track "Ikwesiri" (native medley), Prince Ukamah and Henrietta in "Faithful God," "All the Way," and "Just Smile" respectively.
The EP is a collection of Contemporary and Urban sounds with soul-stirring vocals and GOD inspired lyrics that will propel one into the dept of true worship.
Amaka Innocent also offers a bonus track and a lyric video.
WATCH VIDEO BELOW
LYRICS
I am divinely enlarged on every side,
It's my season of glory,
It's my season of greatness,
I break forth on every side,
And I will never be small again,
For the Lord is lifting me higher higher,
The Lord is taking me higher higher,
I break forth on every side,
And I will never be small again,
BRIDGE:
Call: I am more
Response: I'm soaring high like an eagle
Call: By his power in me I can move mountains
Response: Hallelujah
RESPONSE:
It's my season of glory
It's my season of glory
Heh Heh Heh Heh
I am divinely enlarged on every side,
It's my season of glory,
It's my season of greatness,
I break forth on every side,
And I will never be small again