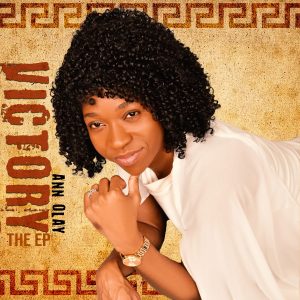 US based Nigerian gospel music minister, Ann Olay, emerges with 6 tracked EP titled VICTORY. The EP is blessed with fast, mid and slow tempo-ed praise and worship songs set to help you with your devotion sessions. Each of the songs are accompanied with lyrics/official videos to aide fast scoring of the songs. Check out the tracks and streaming links below:
WATCH VIDEO BELOW
TRACKLIST:
Saanu Funmi
All The Praise
Victory
In Times Like These
All My Days
I'm In Love
ABOUT ARTISTE
Ann Olay is a very passionate and committed Child of God who believes in the healing, life changing and therapeutic power of music.
A singer/songwriter with the talent and drive to keep writing songs coming from God's heart and Word.
Growing up amongst the vibrant and diverse music scene in Nigeria and the USA, was an environment filled with inspiration for Ann Olay to thrive on. She is always willing and ready to reach souls for Christ which is Her sole life's purpose.