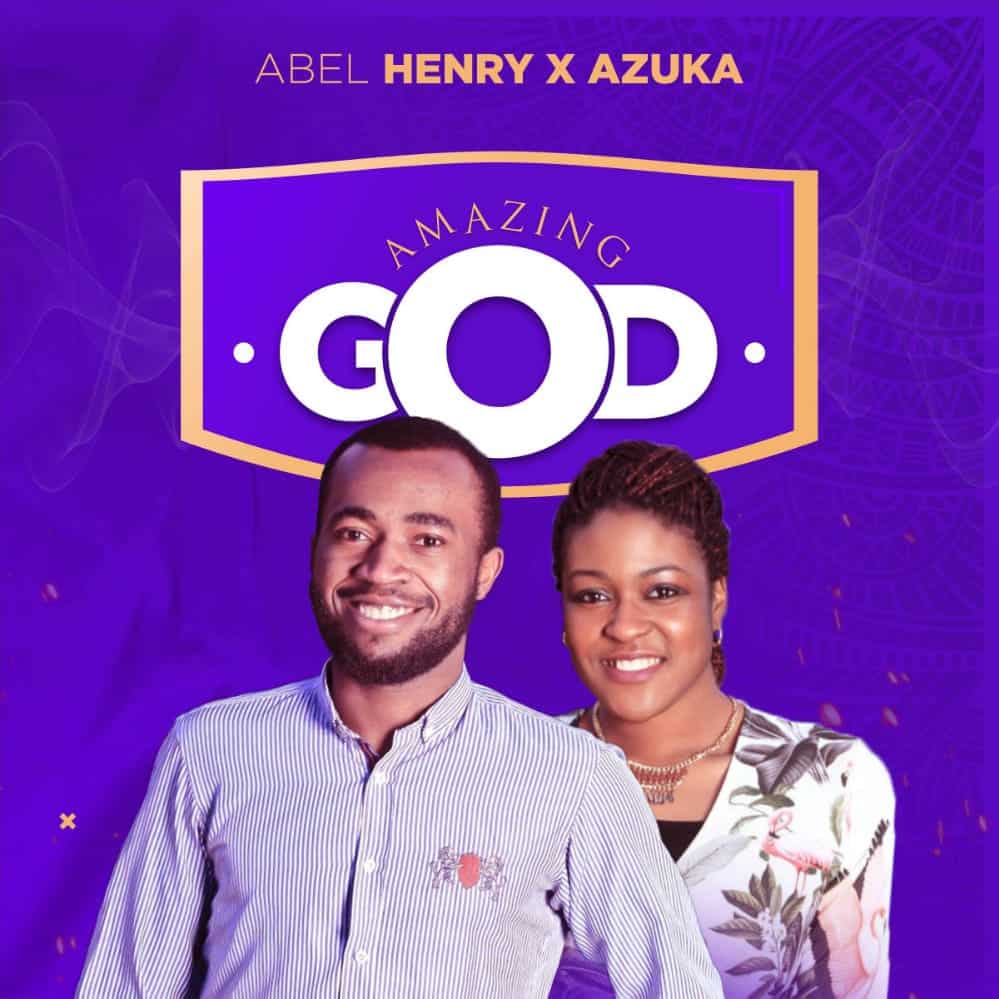 Making a debut with Faithful in all your ways in 2020, Belgium based singer Abel Henry returns with 'Amazing God' featuring Azuka.
The Sam Duke produced single Amazing God extols God in his splendor and majesty..
Update your playlist with this brand new song as it will build an atmosphere of worship and praise.
LYRICS
Speaking in tongues
Blesseded be the name of our God.
For the lord most high is awesome
He is the king above all earth
Our God reigns above all the nations
Oh hallelujah to your name oh God
Thank you father.
VERSE:
You are the lord that never change
You seated in heavenly places
Demons tremble at your name
Mountains skip at your very word
We worship you almighty God
We bless your name prince of peace
Kabiyo osi baba you reign
Kabiyo masi baba you reign
Eh Eh Eh oh oh oh oh oh
CHORUS:
Amazing God
Amazing God that's who you are
oh oh lifter of my head
Lifter of my head lord you reign
You are you are amazing God
Amazing God that's who you are
You are the lifter of my head
Lifter of my head lord you reign
Haha Amazing God
Amazing God that's who you are
Oh oh you are the lifter of my head
Lifter of my my head lord you reign
Father you are amazing God
Amazing God that's who you are
Amazing God
Lifter of my head lord you reign
Oh oh oh oh you reign
You reign oh you reign
Oh you reign
Father you reign you reign
You reign oh you reign
Lord you reign
From everlasting to everlasting
Lord you reign
You reign oh you reign
You are you are you reign
You reign oh you reign
Lord you reign
ooooh you reign
You reign oh you reign
Lord you reign
You reign oh you reign
Lord you reign
Your kingdom is everlasting lord
You reign oh you reign
Lord you reign
You reign oh you reign lord
You reign
Oooooh amazing God
Amazing God
Lord you reign
You are an awesome God
Amazing God lord you reign
Amazing amazing in all your ways
Amazing God
Yes you reign
Lord you reign
Amazing God
Amazing God lord you reign
Eeh you are a miracle miracle worker
Miracle worker
Lord you reign oh you reign
Amazing God
Amazing God lord you reign
The God of signs and wonder
Miracle worker
Yes you reign oh you reign
Amazing God
Amazing God you reign
OUTRO
Amazing God that's who you are