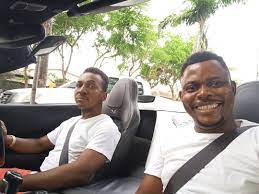 Award winning Christian music artist, singer, songwriter and the chief executive officer of RockTown Records has once again showed his hands of support to others in the same industry with him. This time around, he gifted Sunny Pee an Abuja based music producers who produced songs like Ekwueme, You No Dey Use Me Play amongst others.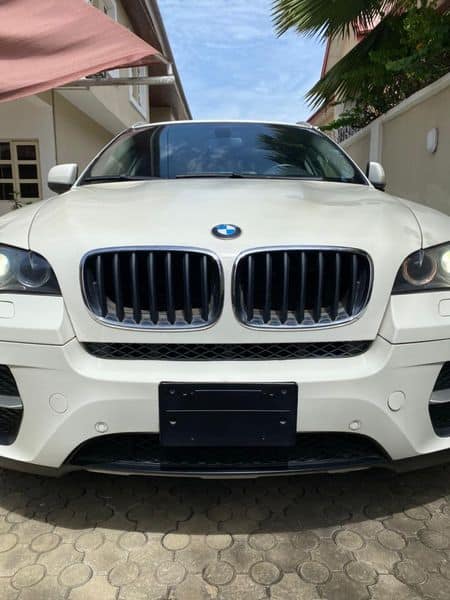 The excited producer took to his social media handles the early hours of today 26th of April 2022 to make this big reveal while also thanking the songwriter for the amazing gift and show of love. Sharing photos and videos of the new car, he wrote;
One of the lessons I've learnt in my Journey with God is to serve God and men with the sincerity of your heart! Be genuine and be real!!
Serve not for gain or recognition!! No eye service!!
Yesterday night was supposed to be listening party for Melody Album by Father

Frank Edwards Page

but it turned out to be a surprise party for me!! I was gifted a car ( Bmw X6 )! It still feels like a shock because I never expected it at all!!
I will share a story but maybe later!!
When you love, love genuinely
When you honour men, you'll receive honour
When you serve, serve Genuinely
Never pretend to be who you are not
Never ever live a fake life!!
Father Frank Edward I'm short of words honestly! I don't know why you love me this much but my Prayer is the God of the Heavens and the Earth reward and keep blessing you Father!!!
I'm still in shock honestly!!
It can be recalled that this isn't the first time the singer is extending the hand of help, warmth, care and love to the producer as Sunny Pee in June 5th 2021 also expressed his gratitude to the singer for teaching him for free what could have costed him millions of naira and also gifting him mic, sound card and other equipment costing over a million naira.
Congratulations to Sunny Pee, big thanks to Frank Edwards and may God continually replenish your pocket.