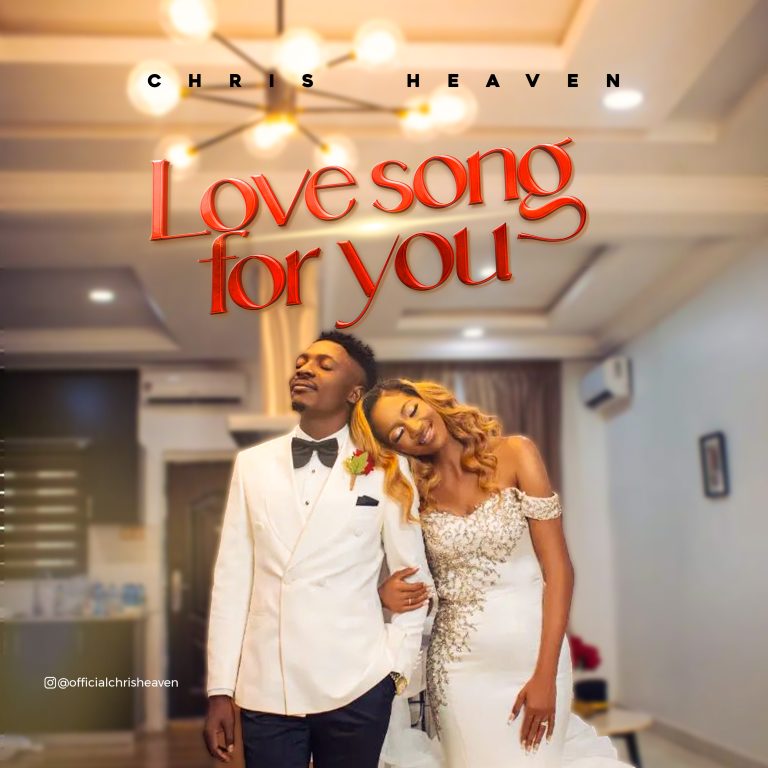 Gospel Music Artiste Chris Heaven Releases New Single "Love Song For You" in Honor of Valentine's Day
Chris Heaven, a well-known Gospel music artiste and music producer, has released a new single titled "Love Song For You." The song was written for his wife, in celebration of Valentine's Day.
"Love Song For You" is a beautiful, heartfelt love song that showcases Chris Heaven's talent as a singer and songwriter. The song is a tribute to his wife, and it captures the essence of true love and commitment.
Speaking about the inspiration behind the song, Chris Heaven said, "My wife has been my rock and support system through thick and thin. She is my soulmate, and I wanted to create a special song for her that would express my love and appreciation."
The single is now available on all major digital platforms, and fans of Chris Heaven's music can enjoy the soulful melody and heartfelt lyrics of "Love Song For You." The release of this single is sure to make Valentine's Day even more special for fans of Chris Heaven's music.
Chris Heaven has a long and successful career in the Gospel music industry, with several chart-topping singles and albums to his credit. He is known for his unique style and his ability to touch the hearts of his fans with his music.
Listen and Download