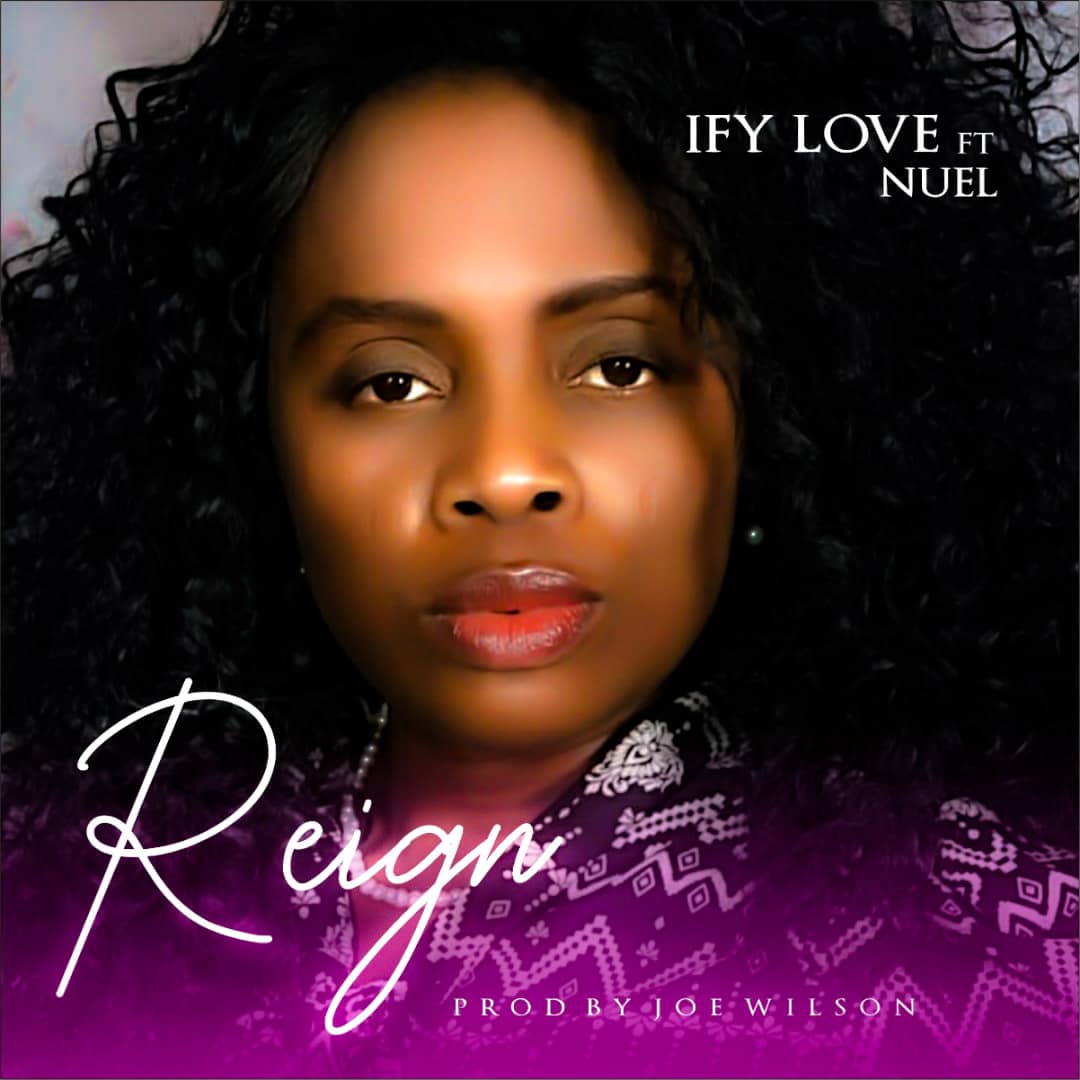 Gospel singer, Ify Love presents a colossal dose of her iconic sound and songwriting skills through a new single titled "Reign."
This release captures the very essence and the spirit of worship.
Her remarkable voice quality coupled with her heartfelt lyrics serve to amplify the reason behind this single.
The song is produced by Joe Wilson.
WATCH VIDEO BELOW
LYRICS
Reign, Lord Reign in the depth of my soul, You are my king
Please come, to take Your throne in my heart and make it Your home
For I surrender to Your words
I surrender to Your ways
I surrender to your light
Completely I give my life to You
Forever reign in me
O Lord
Forever reign in me
Verse 1:
Reign! Like You never did before
Let my words bring praise to You
My thoughts glorify your name
Let my heartbeat make sweet songs to You
Reign, Lord Reign in the depth of my soul, You are my king
Please come,
Please come, to take Your throne in my heart and make it your home
Make it your home
For I surrender to your words
I surrender
I surrender to your ways
I surrender
I surrender to Your Light
I surrender
Completely I give my life to You
Forever reign in me
O Lord
Forever reign in me
Verse 2:
Reign, and let me be true
Let my deeds draw souls to you
My life here will justify your plan
And I walk in the straight and narrow path
Reign, Lord Reign in the depth of my soul, You are my king
Please come,
Please come, to take Your throne in my heart and make it Your home
For I surrender to Your words
I surrender
I surrender to Your ways
I surrender
I surrender to Your light
I surrender
Completely I give my life to You
Forever reign in me
O Lord
Forever reign in me
Father reign, Saviour reign
Lord reign in every heart
Immense this place in your love
And reign in every soul
Come Holy spirit filling grace to the brim
Forgiveness of sin With God we will always win uh
Cause God is God he puts blessing in motion
Devotion run dry was filled no lotion
Anointing on top of my head no need for trimming
Read the bible top to bottom no skimming I'm winning no dimming Uh
Bad habits and sin I'll be binning Uh
Go to confession get forgiven call that cleaning
No complication vacation to Gods creation
Staycation cause I have patience invitation follow trail no station Uh
Innovation vocation of realisation
that's God needs adoration for duration of animation uh
Had a conversation to reach my destination
Cut of all sin call that discontinuation
Forever reign in me
Forever reign in me
O Lord I want to know you more
Forever reign in me
Oh! let me do your will
Forever reign in me
O Lord hold me in your palms
Forever reign in me
O God teach me to be true
Forever reign in me
Mhu …. forever Lord
Forever reign in me
Oh I want to rest in You
Forever reign in me
Forever reign in me