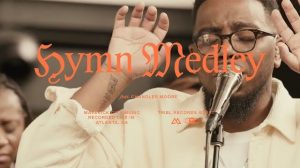 Download Hymns Medley by Maverick City and Chandler Moore.
TRIBL's mission is a home of live, moment-driven worship. Their songs and moments bring encounter with God's Presence and continue to be a place where His heart is revealed.
Here's the official Music Video for Maverick City Music's "Hymn Medley" feat. Chandler Moore.
This song is a medley of thr hymns Great Is Thy Faithfulness, 'Tis So Sweet To Trust In Jesus, and It Is Well – and this video was captured during a live recording by Maverick City Music.
"Hymn Medley" is featured on Maverick City Music's latest release, "Jubilee" and is streaming EVERYWHERE you stream music.
WATCH VIDEO BELOW