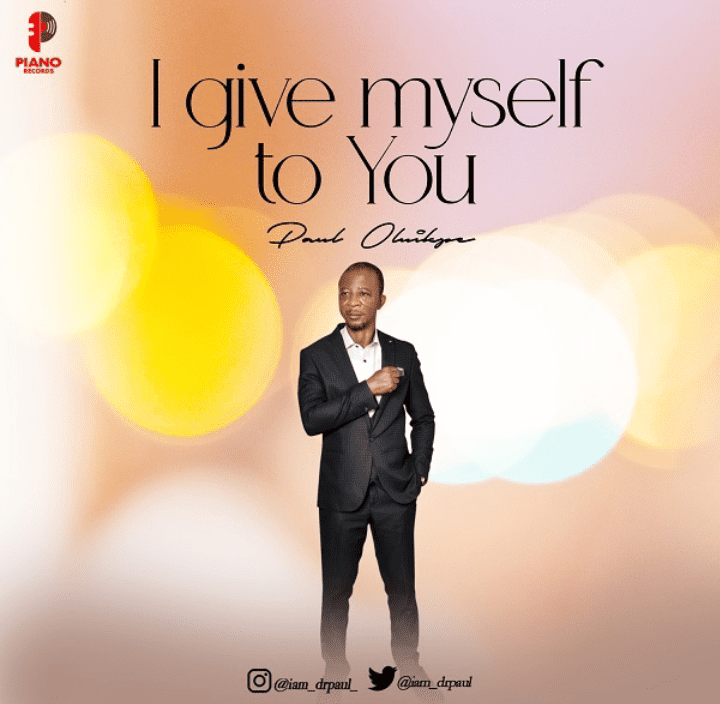 Gospel music minister and songwriter, Dr. Paul Oluikpe has released a brand new song titled, "I Give Myself To You".
According to him, It is a powerful worship song that elevates the heart to the presence of God. 'I Give Myself To You' is also a follow-up tune of Paul Oluikpe's previously released single "Tell Me Why", composed and written to celebrate God's miracles in his life and the testimonies of God's grace.
This song was Produced, Mixed and Mastered by Paul Oluikpe.
LYRICS
VERSE
I will come into to Your presence
And lift my hands in worship
I will lift my voice to You
My Redeemer.
I will bow my knees to You
And lift up Holy hands
I will lift my voice to say
Thank you Jesus.
CHORUS
I give myself to You
I give myself to You
I cant give enough to You
BRIDGE
I will sing
I will praise
I will shout
Of My Saviour, God and King