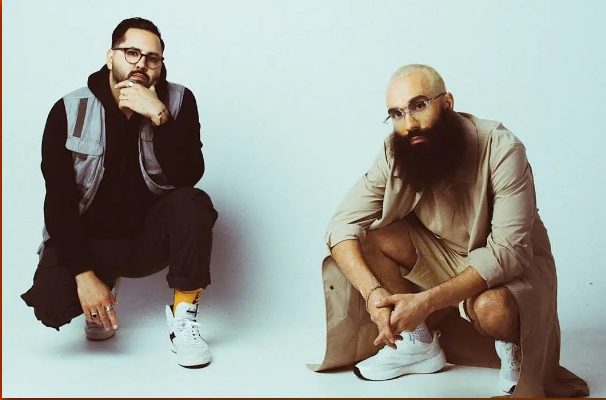 Download Social Club Misfits Luau (Juicebangers Remix) mp3
Social Club Misfits dropped another pre-release from their Feared By Hell (Reanimation) EP due out July 23. "Luau (Juicebangers Remix)" featuring Hulvey is now available for downloads/streaming and can be heard below.
The 6 song remix collection includes features from 1K Phew, Ty Brasel, Hulvey, Riley Clemmons, Jay Kalyl and Samuel ASH with production from Abe Parker, OddKiddOut, Juicebangers and Lecrae.
WATCH VIDEO BELOW
LYRICS:
Oo wow, let's go to the luau
Uber to my pool house let's go have some fun
Yea oo yea nothing here to do now
Me and you can cool out on a summer day
I don't want this moment to end
I don't want this moment to end
I don't want this moment to end
Go and call your friends I hope summer never ends
Rolling, tell me if you rolling
I'ma text you at the gate till you get that code in
If I see your ex by the pool, he getting thrown in
Neighbors knocking on my door, I said that joint broken (sorry)
My boys are hopping off of the roof
My backyard jumping it feels like Bonnaroo
I think that everything is fine when I'm with you, you, you girl
Nothing else to do girl
Me and you can't lose girl
I don't want this to end
It's a summer day with my friends
Sunburn on my skin
Treat this boogie board like a Benz
I hit up Marty like what time the party
I treat gold fish like calamari
I'm with the team like John Calipari
It's getting gnarly
Uh I gotta see my girl girl girl
Hop on the plane I'm gone
Too much, way too long
This my favorite song
I said ooo wow, it all goes down at the luau
I ain't really trying to be rude now
But why you keep talking about you now
Right around the time the sun sets, I get the fire lit
Summertime vibes me and you I like the sound of it
Turn the backyard to a luau, I light the fire pit
I'm just tryna lay back like retirement
Always sad on Sunday's on the playlist
We can just relax, we can say less
We can be the best by just being us
At the luau me and my boo, that's how I do whoooooooooo