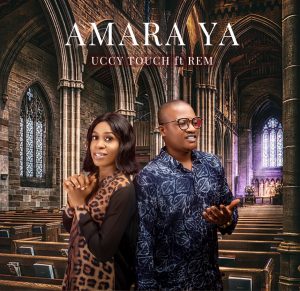 Emerging Gospel artiste, Uccy Touch releases new single titled "Amara Ya" featuring REM.
With a blend of Nigeria's indigenous sound (Igbo) and soulful melody, Uccy delivers yet another inspirational song to remind listeners of God's faithfulness.
Check out the single below;
DOWNLOAD MP3: UCCY TOUCH – AMARA YA FT REM
LYRICS
Nuuu uh (Oh come hallelujah) uh da da da uuh huhu hu
O da da da.
When I think about your goodness
And your mercies to me
Your love and faithfulness
That never cease
The journey so far has been rough
And tough but bless
Now I have come to realize
That its all by your grace
Ah ha ha ahahaaaa uu aaaha ha ha ha ha
Through the darkest nights, you are here
In the deepest storms you are here (you're still here)
Ikem nile olile anya m
Si náka gi a bia
At my lowest point, you are here
In my greatest joy, you are here
Eze ndi Eze Ihe i ne meremu
Nájuru mu anya
CHORUS
Obughi mu ji onwe mu o
Amara ya
I ma na Obughi mu ji onwe mu o
Amara ya ji m
Obughi mu ji onwe mu o
Amara ya ji m aka kam ghara ida
Obughi mu ji onwe mu o
Amara ya
A si m na Obughi mu ji onwe mu o
Amara ya ji m
Obughi mu ji onwe mu o
Amara ya jim aka kam ghara ida
BRIDGE
Amara ya Amara ya Amara ya O
Through the laughter and the tears
Amara ya
Your grace held me so close
Amara ya ji m
Through the darkest nights
And my deepest fears
Amara ya jim aka kam ghara ida
When I thought it was over
Amara ya
Ma na obughi mu ji ndu m oo
Amaraya jim
Through the storm, rain and sunshine
Amara ya jim aka kam ghara ida
Amara ya jim aka kam ghara ida
Amara ya jim aka kam ghara ida
Amara ya jim aka kam ghara ida