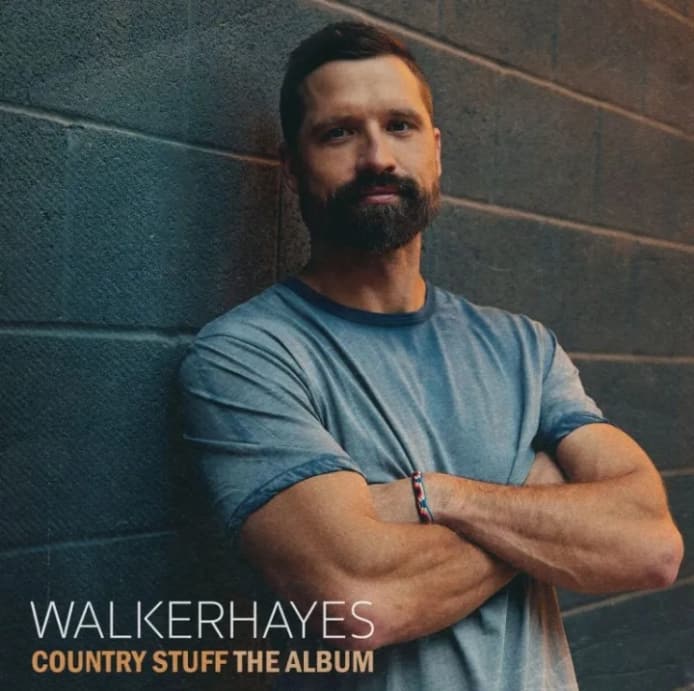 GRAMMY-nominated singer/songwriter Walker Hayes released his highly-anticipated Country Stuff The Album, available everywhere on January 21. Including rising single "AA," recent release "Drinking Songs" and smash hit "Fancy Like," Hayes continues to deliver on his second full-length album via Monument Records. Download/Stream Country Stuff The Album HERE.
The 13-song project showcases why fans love Hayes' music. Featuring his signature witty lyrics, sticky melodies and autobiographical storylines, he doesn't shy away from difficult topics. Hitting on sobriety, loss, love and country fun, the album was produced by Hayes with Joe Thibodeau and Multi-GRAMMY Award winner Shane McAnally.
"Country Stuff The Album is finally here, and I couldn't be more excited to share it," says Hayes. "Every song on this album is a piece of who I am. I'm grateful I get to put out music that is 100% me, and that really is about my life. I hope people can relate in some way."
You can catch Hayes on the third hour of Good Morning America on 1/21 where he will debut new track "Life With You" and talk about the new album. Tune into ABC at 1:00 p.m. ET / 12:00 p.m. CT. Next week, Hayes will be on Good Morning America again on 1/26 to talk about what release week felt like, and share a performance of smash hit "Fancy Like." Tune into ABC on 1/26 at 9:00 a.m. ET / 8:00 a.m. CT.
In conjunction with the album release, Hayes will launch 13 hand-drawn and animated NFT's celebrating each track via Solo Music. Each NFT will be available for auction starting at 12 p.m. CT on Friday, 1/21 through 12 p.m. CT on Monday, 1/24. For more information visit HERE
WATCH VIDEO BELOW
Hayes will kick off his headlining tour, The Fancy Like Tour, in Grand Rapids, Mich. on Jan. 27, 2022.