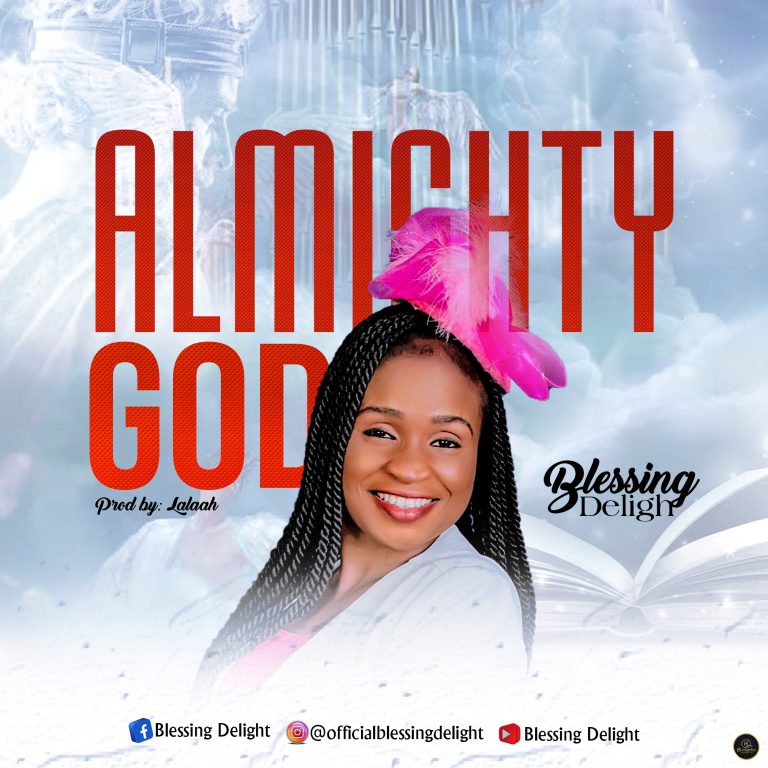 Gospel music minister Blessing Delight releases a brand new single titled Almighty God.
Speaking on the single the singer said "Almighty God is a song of adoration and praise unto God. It is a song that declares the greatness and power of God. God is great and He has done great and mighty things upon the earth. He created the world by the power of His Word. He is mighty and greatly to be exalted."
Download and listen to this great song ALMIGHTY GOD by Blessing Delight and be greatly blessed.
Listen and Download Mp3 Below;
LYRICS
Hallow be thy name
Almighty God
Lord I give you all adoration
Almighty God
Blessed be your name
Almighty God
Kinihun Eya Juda Baba mi
Almighty God
Lord I give you all the glory
Almighty God
For there's no one compared unto you
Almighty God
You are the Lillie of the Valley
Almighty God
You are the Bright and Morning Star
Almighty God
Hallow be Thy name
Almighty God
Lord I give you all adoration
Almighty God
Blessed be your name
Almighty God
Kinihun Eya Juda Baba mi
Almighty God
Hallow be thy name
Almighty God
Lord I give you all adoration
Almighty God
Blessed be your name
Almighty God
Kinihun Eya Juda Baba mi
Almighty God
Ekun Oko Farao
Gbongbo Idile Jesé Oba
Aji pojo iku da
Ominira oro ni Baba
Aterere Kari aye Ogbamu gbamu
Oju orun o se gbamu
The Lillie of the Valley
He's the mighty man in battle
Lord I give you adoration
Almighty God
The Lion of the tribe of Judah
Almighty God
Creator of the Universe
Almighty God
You are the Master of the whole World
Almighty God
Hallow be thy name
Almighty God
Lord I give you all adoration
Almighty God
Blessed be your name
Almighty God
Kinihun Eya Juda Baba mi
Almighty God
Hallow be Thy name
Almighty God
Lord I give you all Adoration
Almighty God
Blessed be your name
Almighty God
Kinihun Eya Juda Baba mi
Almighty God
Almighty God
Alagbara giga
You are the lion of the tribe of juda
There's none compared to you Jesus
Ancient of days
Alpha and Omega
Almighty