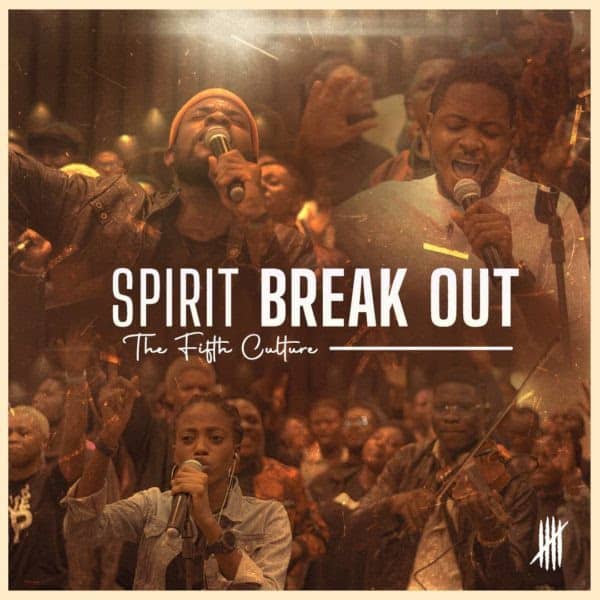 The Fifth Culture is excited to announce the release of the long-anticipated debut single, "Spirit Break Out" which is now available worldwide today – Friday, August 12, 2022!
This first single from the uber-talented and anointed music group, The Fifth Culture of The Fifth Community, projects the deep yearning of every believer seeking the face of God, be it for a breakthrough or an immersed knowledge of him.
Beyond the soothing chords and alluring harmonies, one can rest assured in the soul-lifting sound born of pure passion and zeal for God. According to Eni, the lead writer of this project, "Spirit Break Out came out of a passion to express the depth of the Holy Spirit in us through sound."
On who the song is for, Eni says, "It is for everyone – especially those dissatisfied with their current state in different aspects of their lives and are yearning for a change".
The team is stoked and confident that the sound will elicit a shift in spiritual dimensions.
Credits:
● Lead Vocalist: Ajibiye Tobiloba Philemon @tobi__walker
● Background Vocals: Fifthculture
● Lyricist: Eni John
Vocal Directors
● Eni John
● Ibukunoluwa James
Musicians
● Piano: Nwaigba Ebele Kelvin
● Auxiliary piano: Jon Mine
● Bass guitar: Oluwatobi Ayoola Ajise
● Lead guitar: Kuku Johnson,
● Violin: Chibuike Joseph
● Drums: Ejiogu Chukwuemeka
● Additional Synth: Chukwukere Kalu
● Audio engineer for live mix: Alfred Samuel
Production
● Producer: Chukwukere Kalu
● Mixing and Mastering: Chukwukere Kalu
● Executive Producer: Opeyemi Adetomiwa for 'The Fifth Community'.
Be the first to experience the beauty and depth of "Spirit Breakout". Find the link below:
For more information, contact us via the following channels:
Instagram: @fifthculture_
Facebook: Fifth Culture
Twitter: @fifthculture_
—