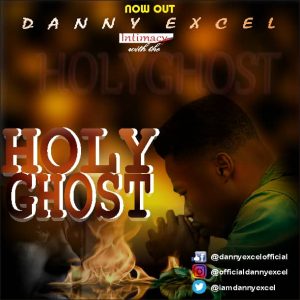 Daniel Essien a.k.a. Danny Excel as his stage name implies was formerly known as Danny E, he is from Uruan Local Government Area of Akwa Ibom State, South-South Nigeria. He developed a love for both Music and the Gospel earlier even before he gave his life to Christ.
He was inspired by the Holy Spirit when he had a revelation about himself singing to the glory of God a few years ago and since then, His passion for music has grown and translated into various musical experiences.
In his early years, he developed interest in music and began listening, imitating and playing to the music of Nathaniel Bassey, Todd Dulaney, Williams McDowell, Hillsong, Travis Greene, Vashawn Mitchell to mention but a few. As time passed, Danny Excel began sensing a deep yearning within which propelled the release of his first album titled "God Changes Situation" with eight wonderful tracks in early 2017.
However, his commitment and dedication as a church boy who went on to lead a church choir in his local church here in Abuja, helped him develop an intimate relationship with the Holy Spirit where he's inspired to write powerful and wonderful spiritual songs.
So far in his music career, Danny has received training from different music teachers, classes and summits, one of which some prominent artists in Nigeria in the person of Samsong, JoePraize, Bigmo Naija from Wazobia FM, Preye Odede and many others were speakers.
Danny Excel has never stopped communing with the Holy Spirit so as to move the vision forward in a perfect and dynamic way. Sequel to his consistency and seriousness, he released songs like "Hallelujah He Reigns" in 2017,
"Hail The King" in 2018,
"No One" in 2019 and
"Holy Ghost" in 2021 following his first album in 2017.
His mission in the music industry is to depopulate hell and populate heaven, to see people get saved and blessed under the ministration of his voice; and to also create an avenue in the nearest future for the young and upcoming Gospel artists to excel in their music career.
His appearance on stage has always been awesome and blissful to the glory of God.
Danny also plays some musical instruments like the piano, drums set, etc. He is a friend, a brother and an uncle to different people, very social with a good sense of humour and he really LOVES God.
Till date and forever, he is still pushing forward and harder both in dropping new songs and in ministering in places.
To God be the glory.
DOWNLOAD MP3: DANNY EXCEL – HOLY GHOST