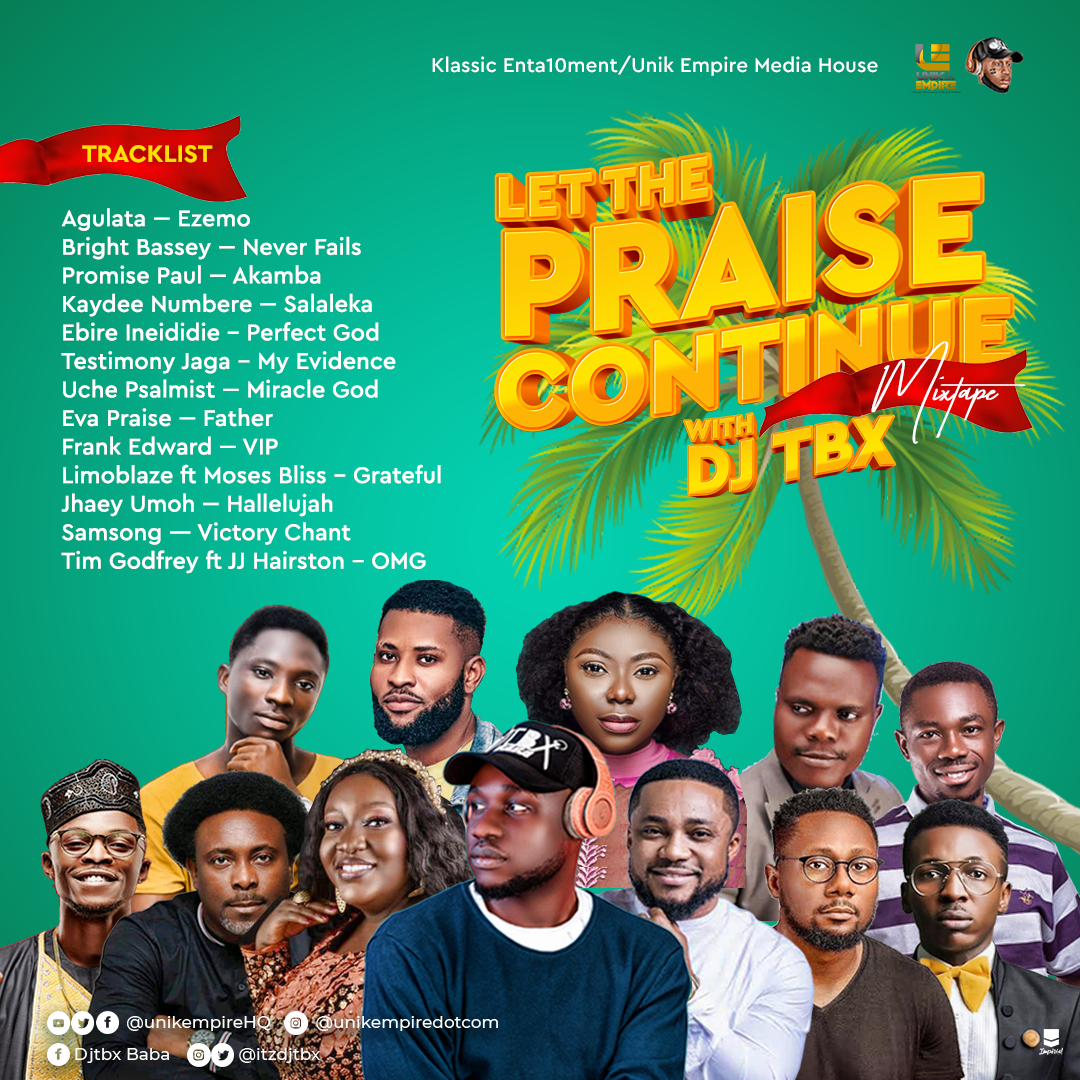 Download DJTbx Let The Praise Continue Mixtape
Inarguably one of the best disc jockey holding it down for the God's kingdom has yet again delivered another masterpiece mixtape tagged LET THE PRAISE CONTINUE.
The DJ who has a whole lot of mixtapes to his name & also the brand ambassador to Unik Empire Media House has consistently been a driving force in the promotion of gospel music.
No matter the situation we find ourselves in we're admonished to always rejoice and be happy.
On this mixtape, he carefully selected beautiful songs that would put you in the joyful, Praise mood while getting on your feet to dance.
Get the mixtape with the link below and never allow the praise to end. Let the praise continue!!!
WATCH VIDEO BELOW