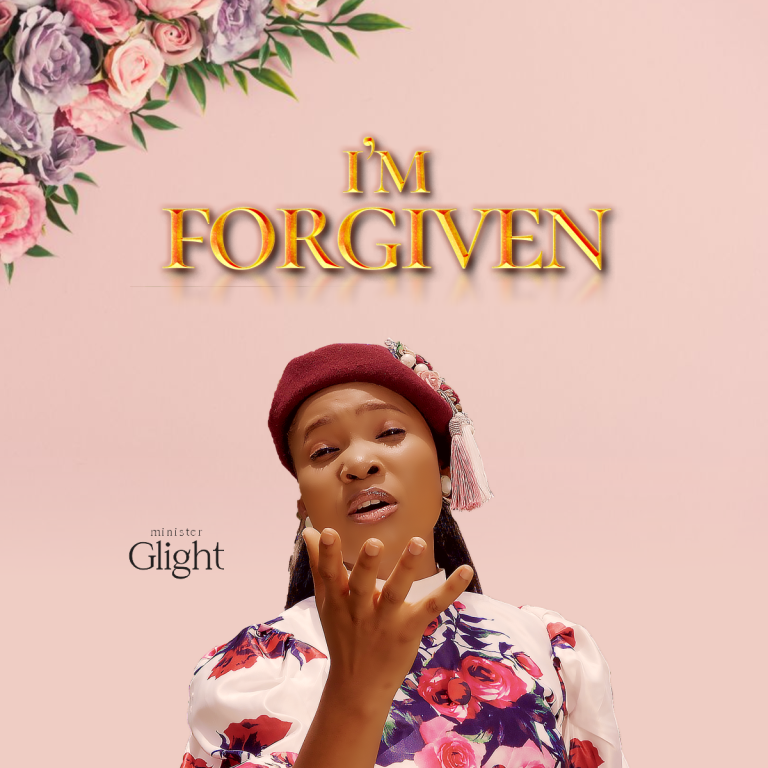 Gloria Onyinyechi Nkemka popularly known as GLIGHT (God's Light) is out with a new sound titled I'M FORGIVEN produced by Abuja based legendary Producer Soji Adesola.
Minister GLight is a worshipper and a messenger of Jesus taking the Gospel of our Lord Jesus Christ to the ends of the earth… like she always says, shining His Light to the ends of the Earth through Gospel music and the word of God. Matthew 5:14–16
Minister GLight got inspired by the holy spirit to write this song of forgiveness as she meditated on the word of God in Hebrew 8:12 NLT. And I will forgive their wrongdoings, and I will never again remember their sins. Jesus is the only one that truly forgives and makes you a brand new person.
I'M FORGIVEN is a solo classic sound of forgiveness, redemption and restoration to bless the body of Christ. Min GLight has previously released songs like "CHUKWU OKIE" and "NOBODY IS LIKE YOU".
"I'm Forgiven" is available for download on all digital platforms;
Watch Video Below;
LYRICS
Verse 1
Who am I?
You pardon my iniquity
Who am I?
You pardon my iniquity
F R E E
I'm Free indeed
B O L D I'm bold again
F R E E
I'm free indeed
B O L D
I'm bold again.
Chorus
I'm forgiven, I'm forgiven
I'm made new again,
I'm forgiven, I'm forgiven
I'm made whole again
x2
Verse 2
You are a friend who forgives and let the past go away,
You are a friend who forgives and let the past go away
Your name is Jesus, Jesus, Jesus Christ
Your name is Jesus, Jesus, Jesus Christ of Nazareth, Nazareth,
You're coming back again of Nazareth Nazareth You're coming back again
Your name is Jesus, Jesus ,Jesus Christ
Your name is Jesus, Jesus, Jesus Christ of Nazareth Nazareth
You're coming back again of Nazareth Nazareth
You're coming back again
2x
I'm forgiven I'm forgiven
I'm made new again
I'm forgiven I'm forgiven
I'm whole again
Verse 3
Shackles are breaking now
Shackles are breaking now
Oh oh
Shackles are breaking now
The heavens are open now
The heavens are open now
Blessings are coming down
Blessings are coming down
Blessings are coming down
I see miracles everywhere
I see miracles everywhere
Shackles are breaking
Oh oh
Shackles are breaking now
Oh oh oh
Connect with GLight
Instagram: Ministerglight
Facebook: GLight
Twitter: MinisterGLight
YouTube: MinisterGLight