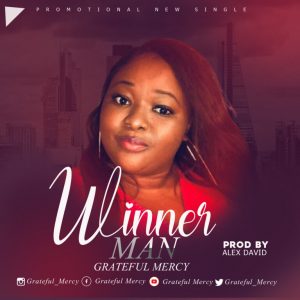 Grateful Mercy releases a new single "Winner Man" off her album project tagged "Lion of Judah" which will be available in June 2021.
The song is a praise medley which places emphasis on the victory we have in Christ Jesus.
Victory we have over all infirmities, sickness, hardship, and sins we overcome through Christ.
Do well to listen, download and share with family and friends.