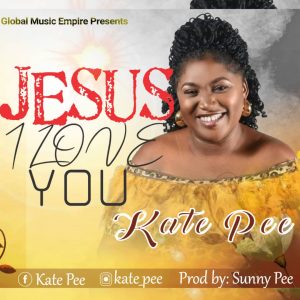 To celebrate her birthday, wife of legendary music producer cum artist Kate Pee drops off this beautiful song Jesus I Love You to express her undying love for Christ.
Jesus I Love You is an avid expression of the scriptures in Matthew 22:37 "Jesus said unto him, Thou shalt love the Lord thy God with all thy heart, and with all thy soul, and with all thy mind".
This new song was produced by her husband Sunny Pee. Stream and download below and don't forget to share.
DOWNLOAD MP3: KATE PEE – JESUS I LOVE YOU