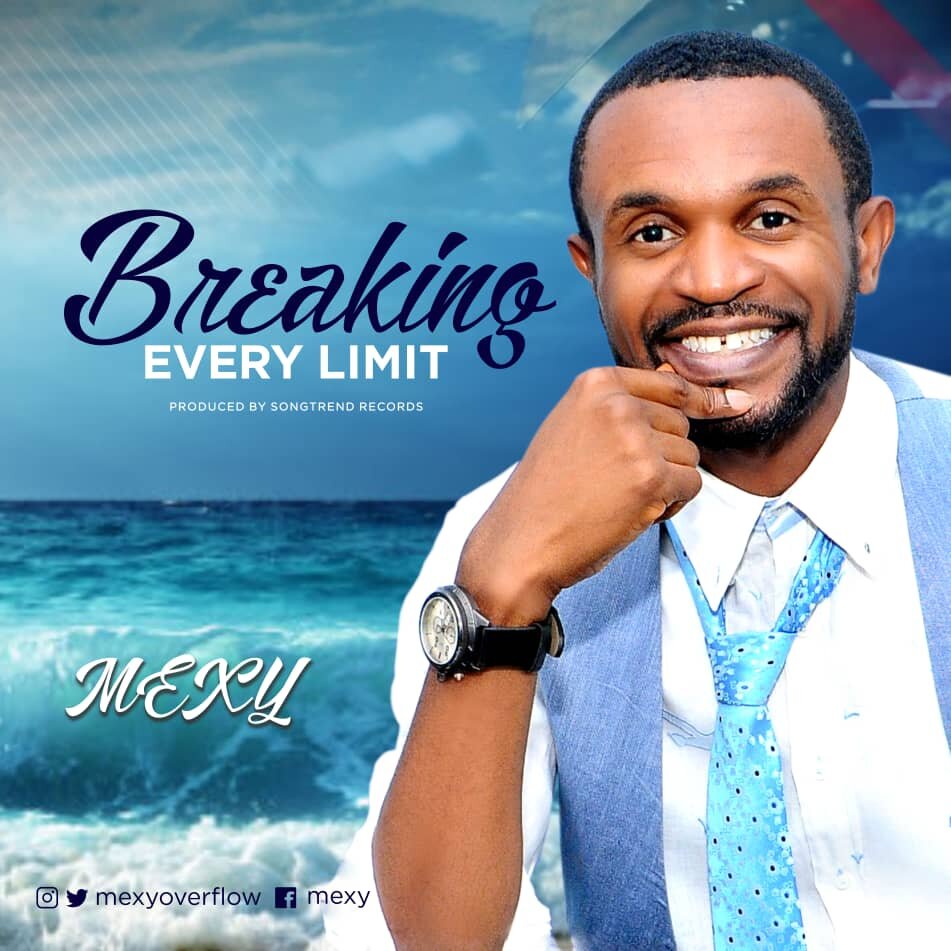 Chimezie Ikechukwu Ogbonna popularly known as "Mexy" is a gospel singer who strongly believe in passing messages via great music.
He has over a decade of professional singing experience & still growing.
Mexy, inspired by God's word of doing greater works and exceeding expectations within his typical example of a Chinese bamboo tree that slowly grows at 4feet in 4years and 90feet in the 5th year. it's a typical example of the "BREAKING LIMIT" feature or experience.
This is the first song he arranged together (debut single), recorded live at Alien Prose studio and produced by Oasis.
As you listen to this song over and over again, the breaking limit unction would be continually ignited over your life. Amen.
Listen and Download
ABOUT ARTISTE
Chimezie Ikechukwu Ogbonna is a Nigerian Gospel music singer, songwriter, who hails from Amangwu, Ohafia Local Government, Abia State
He is the firstborn of a family of 6. He began singing in his Tertiary institution days.
He attended Usman Danfodiyo University, where he studied Biochemistry. Now he is a Realtor (Real estate entrepreneur).
Mexy has always been a member of the choir serving in different capacities in Choir leadership. "Breaking every limit" is his first song (debut single).
He is genuinely & happily married to the love of his life and blessed with 2 children.
He is a very strong fan of Vashawn Mitchell, Travis Greene, Dunsin Oyekan, Donald Lawrence, Eben, Mayowa Ipinyomi to mention a few.
LYRICS "BREAKING EVERY LIMIT"
Intro/talk..There comes a point in time in your life when situation/challenges would suggest to you that you can't cross beyond this line or you can't cross beyond this level. But we came here to let you know that there's a place beyond the fence or barrier called the other side. Because the Bible records that greater works shall you do much more than this. That's why we are persuaded that you are breaking limit on every side.
This is my testimony everybody…..
SOLO
I was left, in a place of fear
Barrier, stagnation, all staring at me.
But God's mighty hand came to rescue me
Now i've crossed the lines, the past is over, ain't no stopping me….
CHORUS:
Am breaking every limit 2x
No chains are holding me…
Was bound but now am freeeee……
Choir repeat all. (In melody.)
CHORUS:
Back repeat verse in parts.
Solo 2:
Greater works shall you do than this
In all you do, you will p-r-o-s-p-e-r
Everything holding you down are no more.
As you rise above every odd
All…Where doors would open on their own accord.
CHORUS
INTERLUDE
VAMP (Call/response)
Am on the move (Am on the move) 2x
My level is changing ( my level is changing )2x
INVERSION
Call…Breaking every Response (Breaking every limit) 8X
Breaking every limiiiiiiiiiiiiit 1X
Short INTERLUDE
Call….Am Breaking
Response…Every limit….16X
Call/response👆🏻15X, but no instrumentation
Breaking every limiiiiiiiiiiiiit 3X
Lead Vocal: But God mighty hand came to rescue me (2X)
Back up repeat.. 5X
Lead vocal: Now i've crossed the line, my past is over ( 2X)
Back up repeat 4X melody)
Back up repeat in parts 9X)
AIN'T NO STOPPING ME END.
Connect With Mexy
Facebook… Mexy
Instagram… Mexyoverflow
Twitter………. Mexyoverflow