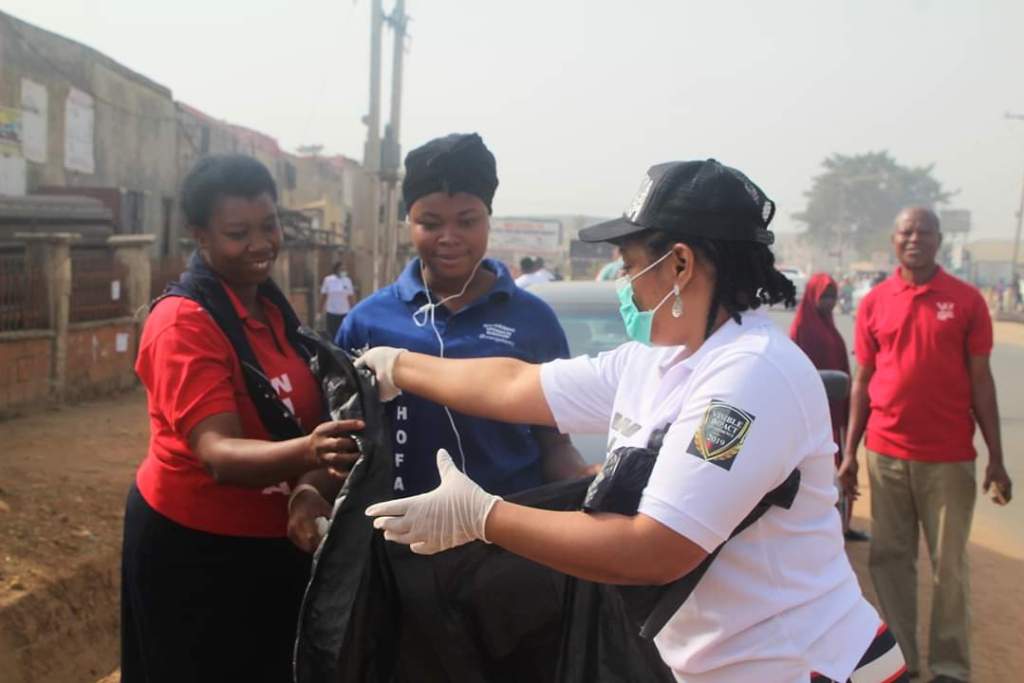 It was a glorious day for the people of Apo resettlement market popularly called Fish Market as members of the WIHOFA church led by the Senior Pastor Evang. Kufre Abasi Eyo stormed the market for a sanitation exercise.
The Police station opposite the Market also felt a touch of WIHOFA Church presence as their surrounding was also cleaned up.
This cleaning and Sanitation exercise was a voluntary service by the WIHOFA Church. The aim was to improve the sanitary conditions of the environment and to spread the news about  sanitary precautions for the corona virus and other diseases.
The shop owners at the apo resettlement market were pleasantly surprised and grateful for the exercise and information shared, they also expressed gratitude for the opening and clearing of the water ways to allow for free flow of dirty water, saying that the horrible smell was a terrible situation to deal with.
On the other hand, the officers at the apo police station said they have never had such a gesture before from any group or organization.
This is a corporate social responsibility, Organised and led by Evangelist Kufre Abasi Eyo and WIHOFA family.