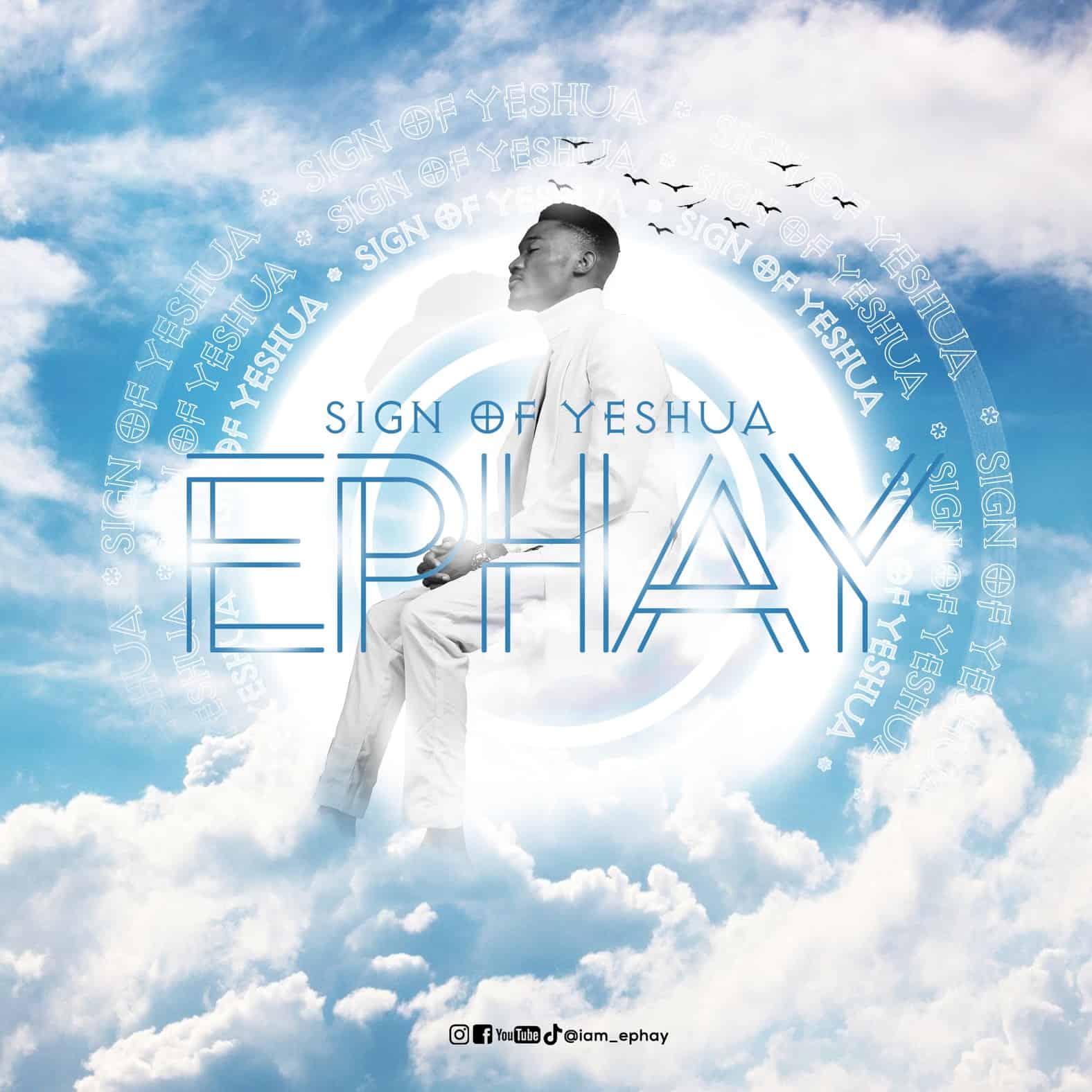 Nigerian-based Gospel music minister and CEO of Ephraim-Media Ltd, Minister. Ephay has released a new single titled "Sign Of Yeshua" to celebrate his birthday.
According to him; this song came from a deep revelation and a wonderful experience of God's favor, blessing, and glory upon his life, over the years.
God has proven himself in his life, this birthed a confirmation in him, which gave precedence to the song "A sign of Yeshua".
The song was produced by DK.praise and is a reflection that truly YESHUA lives inside of him.
GET SIGN OF YESHUA ON DIGITAL STORES
WATCH VIDEO BELOW
LYRICS
There is a sign of Yeshua
There is a sign of Yeshua
There is a sign of Yeshua in me 2×
CHORUS
There is a sign of Yeshua
There is a sign of Yeshua
There is a sign of Yeshua in me 2×
VERSE 1
There is Joy in my heart
There is peace in my soul
Is a sign of Yeshua in me
There is love in my heart
There is peace in my soul
Is a sign of Yeshua in me
VERSE 2
Where is fear insight of love
Where is lack insight of wealth
Is a sign of Yeshua in me
Where is death insight of life
Where is darkness insight of light
Is a sign of Yeshua in me
CHORUS
There is a sign of Yeshua (Sign of Authority)
There is a sign of Yeshua (Sign of power)
There is a sign of Yeshua in me 2× (In me yeah)
(Do you know there is a sign of identity)
There is a sign of Yeshua (Sign of boldness)
There is a sign of Yeshua (Sign of wealth)
There is a sign of Yeshua in me 2× (Hallelujah Yeah)
When the enemy comes and they trouble
Defected and put to shame
Is the sign of Yeshua in meeeee Yeah
When I speak demons tremble
When I speak angles obey
Is the sign of Yeshua in me Yeahhhhh
CHORUS
There is a sign of Yeshua  (Tongues on fire ooooohhhhhh)
There is a sign of Yeshua (These signs are maximum)
There is a sign of Yeshua in me 2× (I can feel Jesus, I can feel Yeshua)
There is a sign of Yeshua (The in fire in me)
There is a sign of Yeshua (Jesus is burning inside of me ooooooohhhhhh)
There is a sign of Yeshuain me 2× (Yeahhhhh yeahhhhh)
Lift your voice if you believe it today
There is a sign of Yeshua (You will always see me burn if you believe yeah)
There is a sign of Yeshua (Cos Jesus is burning inside of me)
There is a sign of Yeshua in me 2× (Hallelujah)
There is a sign of Yeshua (There is a sign of Yeshua ah)
There is a sign of Yeshua (I can sense it now)
There is a sign of Yeshua in me 2× (I can see it now)