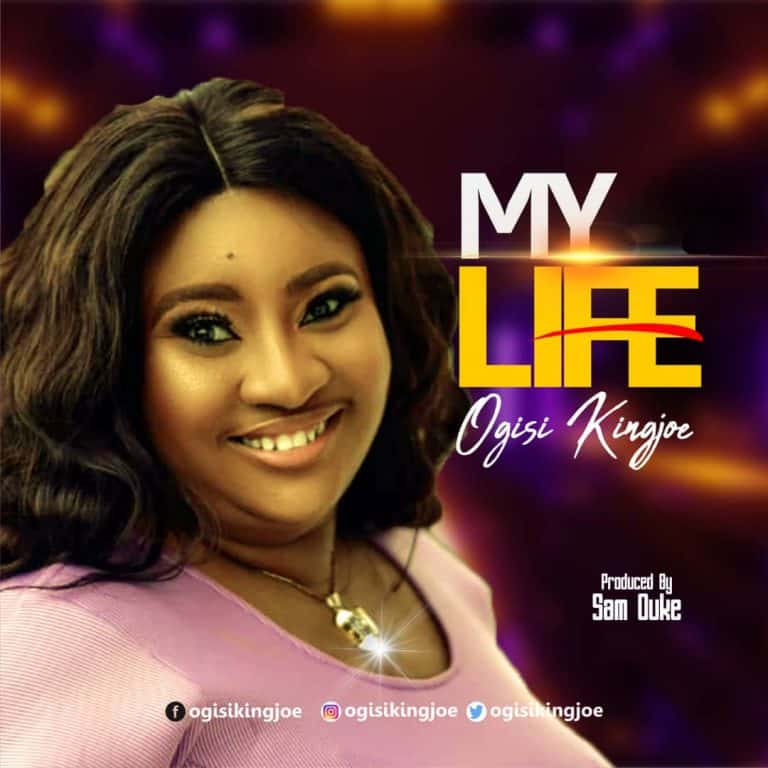 Gospel music minister and worship leader, Ogisi Kingjoe is back with a brand new single titled "My Life" after a long break.
According to the singer, the track, "My Life" has a deep meaning to her as she almost choked but God gave her the breath of Life.
Her dream is to reach out to souls through worship, making people to have a heart of worship and to tell the whole world how great God is.
Ogisi Kingjoe is a gospel minister, A Worship Leader, songwriter, and Singer. She released her debut album titled "God Of All Ears" in 2011. She loves to worship and has led thousands in worship.
"My Life" was produced, mixed, and mastered by Sam Duke.
Listen, Download, and Share.
My Life Lyrics:
I will always lift You high
I will always worship You
I will always glorify
You above all other names
For you are worthy to be praised
You made a way where there was no way
You breathe on me now I'm here to say
As I live nobody can take Your praise.
(Chorus)
How can I not praise You Lord
You are my Life
Verse 2:
My life , I give , to you ,Oh Lord.
I live to worship and praise Your name.
No one else , can do , what You've done for me
You took my fears
And dried my tears
Wiped away my pain
And set me free.
How can I not praise You Lord
You are my life.