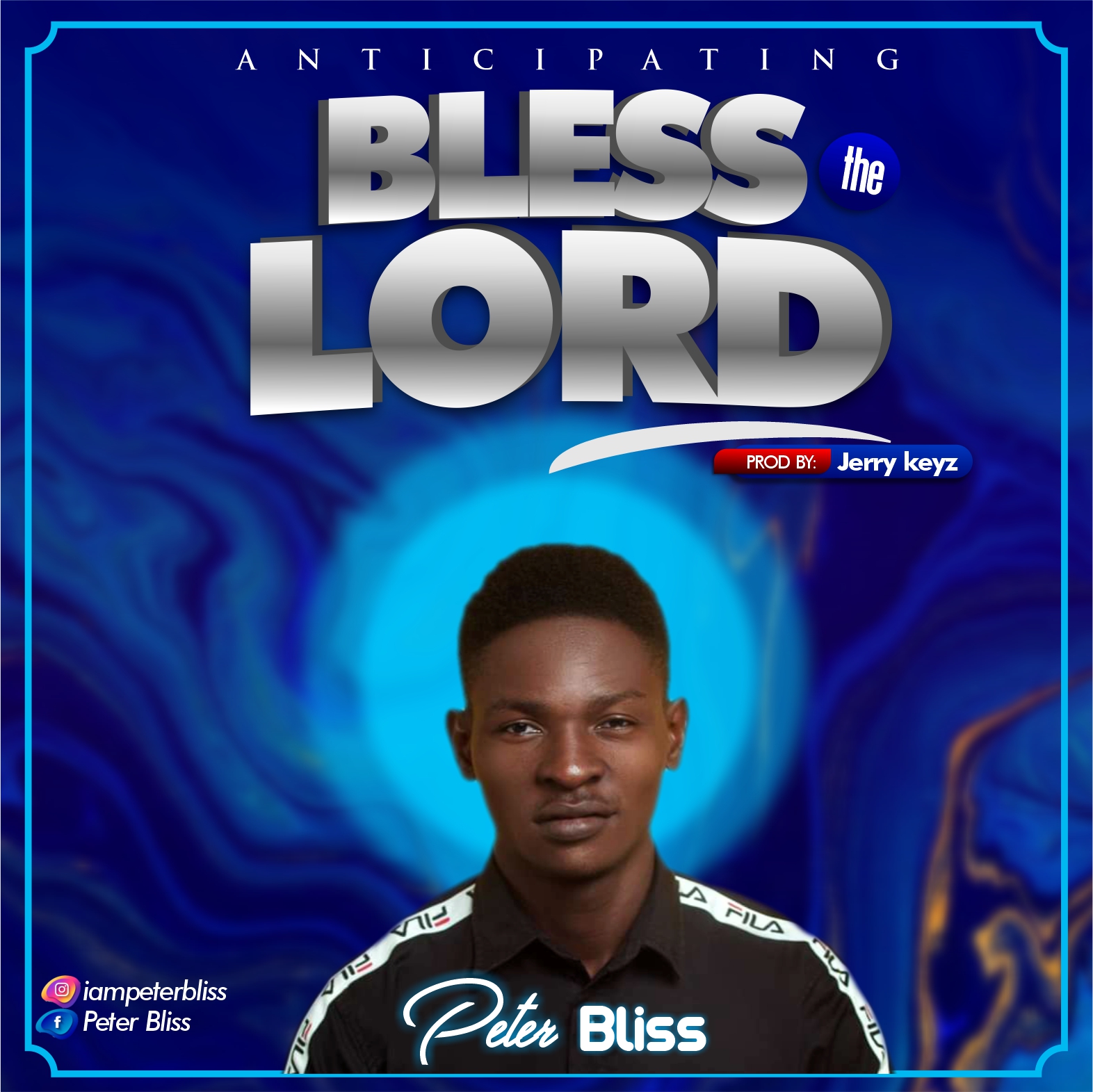 Nigerian gospel artist Peter Bliss has dropped yet another powerful single titled Bless The Lord following the release of his widely accepted song Eze.
The new song is one of gratitude borne out of a thankful and grateful heart owning to the unending goodness of God in our lives.
Enjoy His presence as you plug into this song of gratitude because God inhabits in the praises of His people.
LYRICS
Bless the Lord oh my soul
Bless the lord oh my soul
Bless the lord oh my soul
Bless the lord oh my soul
For the lord God is mighty
For the lord God is greater
Bless the Lord oh my soul
Bless the Lord oh my soul
For the Lord God is my mighty
Call: For the Lord God
Res: For the Lord God is greater
Call: Bless the Lord
Res: Bless the Lord
Call: Oh my soul
Res: Oh my soul
Call: Bless the Lord
Res: Bless the Lord
Call: Oh my soul
Res: Oh my soul
Call: For the Lord
Res: For the Lord God
Call: Is mighty
Res: Is mighty
Call: For the Lord God
Res: For the Lord God
Call: Is greater
Res: Is greater
Res: Bless the Lord
Call: Oh my soul
Res: Oh my soul
Call: Bless the Lord
Res: Bless the Lord
Call: Oh my soul
Res: Oh my soul
Call: For the Lord God
Res: For the Lord God
Call: Is mighty
Res: Is mighty
Yea eh eh eh
Res: For the Lord God
Call: For the Lord God
Res: Is greater
Call: Bless the Lord
Res: Bless the Lord
Call: Oh my soul
Res: Oh my soul
Call: Bless His holy name yeah
Res: Bless the Lord
Call: Oh my soul
Res: Oh my soul
Yeah…….yeah
For the Lord God is mighty
For the Lord God my provider
Bless the Lord oh my soul 4x
For the Lord God is holy
For the Lord is righteous
Bless the Lord oh my soul
Will bless the Lord oh
Oh oh oh oh my soul