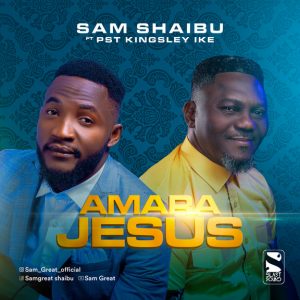 Fast-rising gospel music minister and songwriter, Sam Shaibu releases a brand new sound titled "Amara Jesus" featuring Pastor Kingsley Ike.
Sam Shaibu offers up to God an heartfelt worship and thanksgiving in this song.
Download, Listen and Share!
LYRICS
SOLO
I call you helper,
for there is nothing you can not do for me.
Lord you are too faithful
and your mercy is ever new for me yeahhhh
who are my Lord, that you do the things you do for me, for me yeahhh
CHORUS:
Iwere aka gi sarambara
We ji gi dem o
Iwere ukwu gi di ogologo
We garamu ije
Iwere anya gi na fu uwa nine
We furumu uzo
Amara Jesus
Obaruba ne bem noo
Amara Jesus
Obaruba ne bem noo 2x
BRIDGE
I have seen your grace
I have seen your power
all at work in me
I have your mercy seen your love all at work in me ohhhhh daddy
you are the reason why I sing my papa
obaruba ne Bem noo ohh Jesus
obaruba ne Bem noo
(back to chorus)