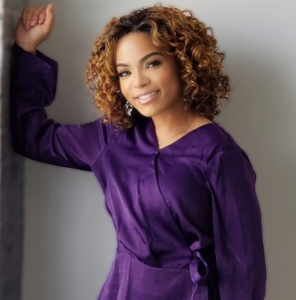 Houston-based singer/songwriter Toccara Thomas, has teamed up with her lil' bro Yungg King also known as Charles King III, in her 4th debut single "Go Get It."
The song centers around the life lessons that 2020 has taught us – eliminating all excuses when it comes to pursuing your dreams. A potent emphasis on filling your life with purpose, persistence, and more importantly, with action because great things can start to happen when you do. This song "Go Get It," dynamic in tone, describes the juxtaposition of considerable success with an optimistic mindset vs. severe pessimism. The exponential growth of the worldwide pandemic has resulted in an unforeseen reality causing people to lose sight of that four-letter word we call "hope." Nevertheless, as we navigate through troubling waters the song is stimulating enlightenment to no longer postpone your aspirations.
Imagine being unexpectedly electrified with a huge lightning bolt of positive energy that instantaneously shifts your perspective. That's the story behind the lyrics of this song. A moderate, hip-hop motivational anthem accompanied by dance music sounds and fused by an energetic beat; it was recorded in the midst of the pandemic in a home studio with less than $700 worth of equipment. The song was written by Toccara herself and co-written by Yungg King, up-and-coming hip-hop R&B crooner, and produced by NicGotBeats another newcomer making his footprint on the scene in music production.
Toccara is a rising Contemporary Christian artist who brings a remarkable style of faith-based music to her listeners. Her hope is that each listener experiences that lightning bolt of positive energy wave with their faith uplifted and spirits rejuvenated through her testimony of songs. For more information about her music visit online.
WATCH VIDEO BELOW
LYRICS:
Go get it
It's necessary
Yes I want it
No time for contemplating
Go get it
Yes it makes me happy
I'm going for what I want…
What would my life be if I had no courage to do anything for me
Not tryna' be selfish
But I think I should take control of my own destiny…