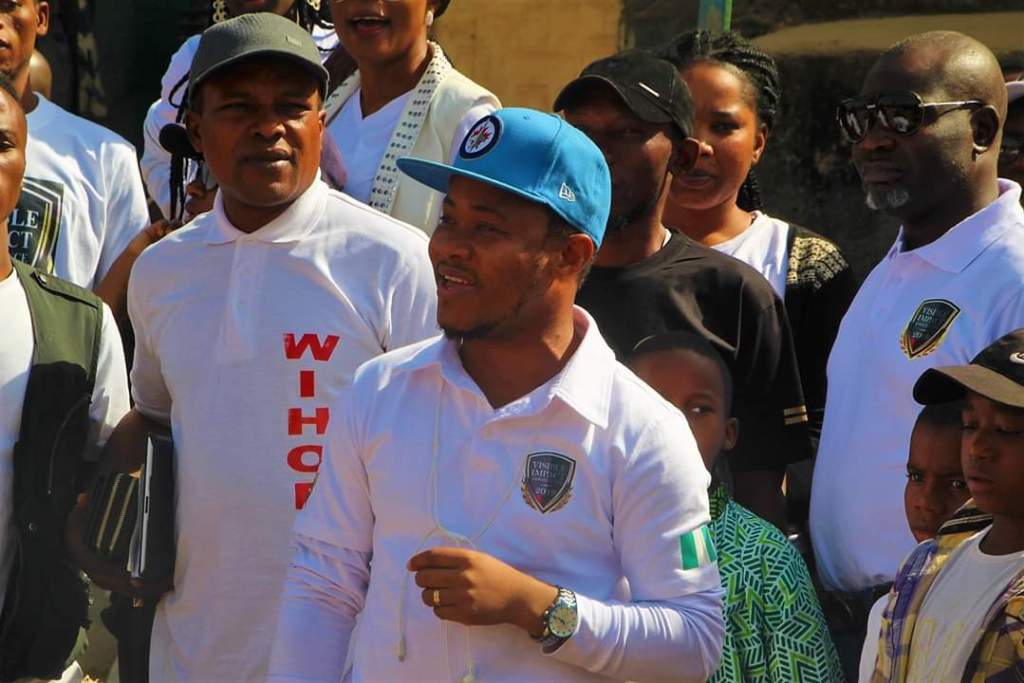 The inmates of the Suleja Prisons in Niger state North Central Nigeria received an August visitor on the 25th of January 2020. It was a day members of the WIHOFA church led by Evangelist Kufre Abasi Eyo visited them to show love.
In their usual manner of showing love to the less privileged and downtrodden, Evangelist Kufre Abasi Eyo and the WIHOFA family went bearing gifts, toiletries, footwear, detergents, sanitary towels, disinfectants, toothbrushes, snacks and drinks. Also they had a capacity building session and shared books that will build the self-esteem of the inmates.
Evangelist Kufre Abasi Eyo had a 1 hour service with them. Teaching them about Gods love and how to deal with the despair and hopelessness they may feel in there.
The high point of the visit was when many inmates were released because Evangelist Kufre Abasi Eyo and the WIHOFA church paid their fines and debts.
The released inmates were filled with tears of Joy when they returned to WIHOFA church on Sunday 26th of January to say thank you to God for bringing Evangelist Kufre Abasi Eyo and the WIHOFA family to their aid. They also vowed to live upright lives moving forward.