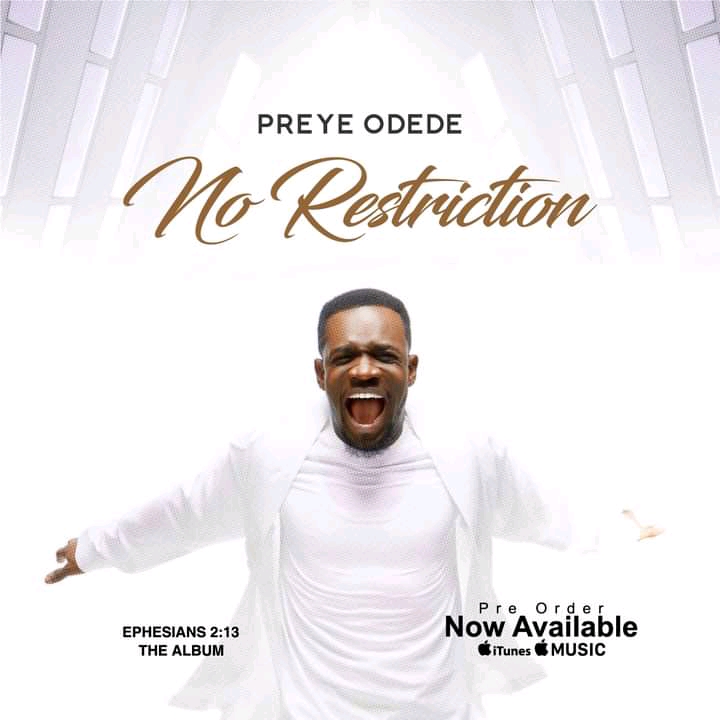 Preye Odede will officially be releasing his third album "NO RESTRICTION" with his debut world tour happening live at the Cultural Centre, Yenagoa, Bayelsa (his state of origin), on the 28th of November, 2021.
This album is coming after 4 years of releasing his sophomore album titled "READY." It features songs that creates an atmosphere for prayer, worship and praise.
The album is set to go up on the 26th of November 2021, but it is currently out for pre-order. The title track "NO RESTRICTION," (which is termed the anthem for the album) can be previewed as soon as the album is pre-ordered on all digital music store worldwide.
The album just as it's title defines the state of the mind of endless possibilities, empowered by the Holy Spirit, without limits.