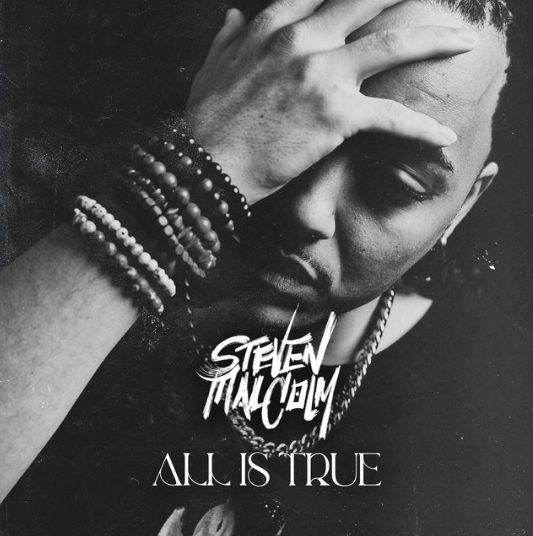 Download Steven Malcolm All Is True EP
IVAV recording artist Steven Malcolm responds to the chaos of the modern moment with All Is True, a collection of message-driven rap songs that double down on the Dove Award nominee's talents as a hip-hop icon, genre-bender, and street-smart storyteller.
"In a world full of fake news, controlled narratives, and layers of lies, I want to be known as that artist who brings nothing but truth," says Malcolm, who recorded the EP's five tracks during a global pandemic that brought his touring schedule to a halt. Working with Grammy-winning producer Street Symphony (Yo Gotti, Lecrae) and the hip-hop production team Track Or Die, he crafted an autobiographical record that's both honest and hard-hitting, with lyrics that turn his personal experience into universal songs about creativity, faith, and fidelity.
The atmospheric title track turns the challenge of Malcolm's past — from his father's jail time to his own eye-opening introduction to racism — into fuel for his uplifting music. He celebrates his skyrocketing career with "We Goin Up," praises his maker in "Autopilot," and proclaims his loyalty to his wife in "Ándale." A fiery combination of message, melody, and beat-driven bounce, All Is True doesn't just paint a picture of Steven Malcolm's life; it also applies to anyone looking to meet life's challenges with grace and gusto.
"I want my fans to hear this and be encouraged to live out truth in a culture full of deception," Malcolm says. All Is True follows full-length albums like 2017's Steven Malcolm and 2019's The Second City, both of which received GMA Dove Award nominations for Rap/Hip Hop Album of the Year. The new EP also arrives on the heels of popular singles like "Fuego" (whose string of tropical remixes found Malcolm collaborating with Shaggy, R3HAB, and Melanie Pfirrman) and the gospel/hip-hop anthem "Glory on Me." Together, those releases have earned Steven Malcolm more than 57 million streams.