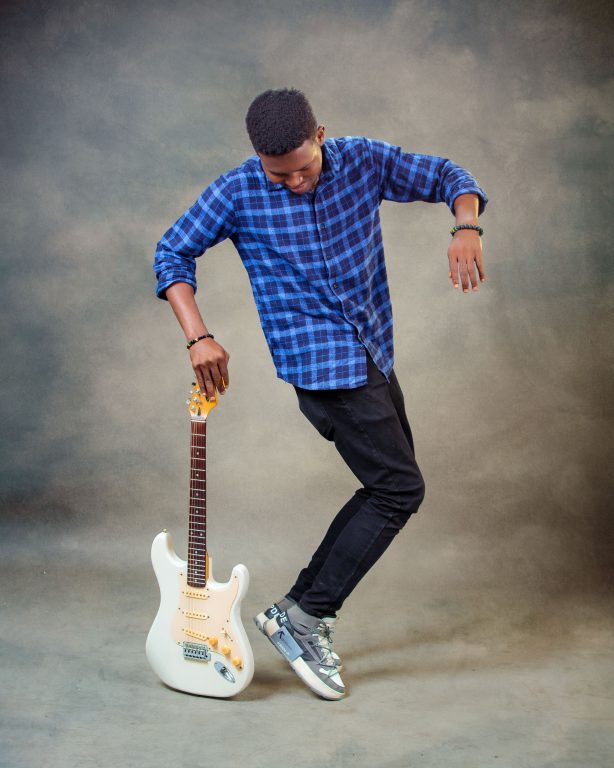 AfroFinger originally born Okafor Chinonso Daniel is a Nigerian lead guitarist who is known for his African-inspired sound.
He is from Enugu state Nigeria but was born in the capital city of Nigeria where he spent most of his life.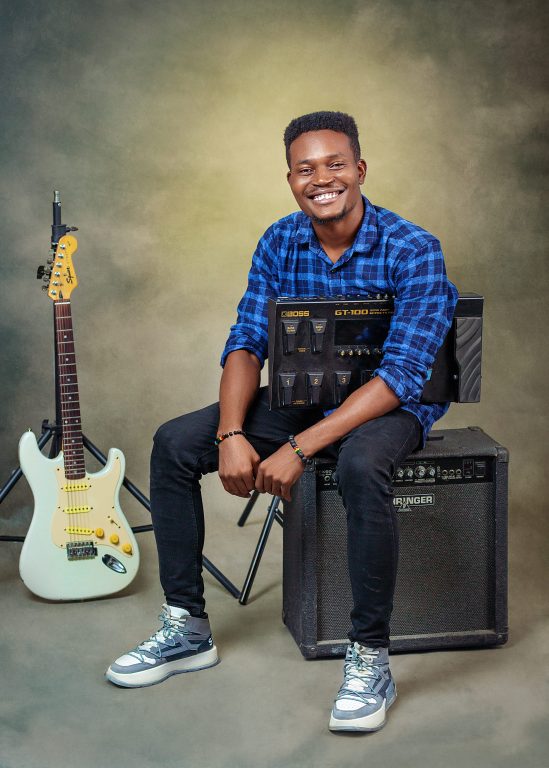 A graduate of Building technology from Nnamdi Azikiwe university awka Nigeria, he is known to be a man of diverse gifts and he is a multi-instrumentalist and has businesses centered around media, blogging, graphic design web development and event management. He is the CEO of the brand SONSHUB MEDIA.
You can tell it's afro finger after a few strikes on the guitar. It's in his sound, in his expression, in the ease with which he moves from note to note.
Flexible and soulful, he has touched many lives with his sound as a solo artist and has featured in great works with top Nigerian artistes , playing in churches, weddings, digital and live recordings. His music is purely inspired by the versatility of diverse Nigerian cultures and color as it blends with contemporary music.
He is the finger of Africa and has the "scatter dance" tune that was released not too long ago as his biggest work so far.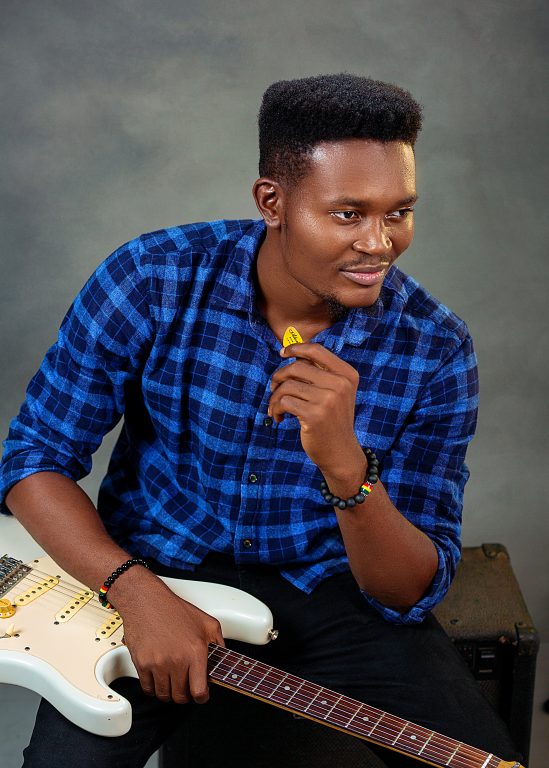 He began playing the guitar as a child and was taught by his pastor in children's church, he went ahead to develop his gift and has been dedicated to it.
Connect with AfroFinger
Youtube: https://www.youtube.com/channel/UCeI6mPQmF5uy65FTEkaa7Tg
Instagram: https://www.instagram.com/nony_daniel
Facebook: https://web.facebook.com/nony.daniel.9