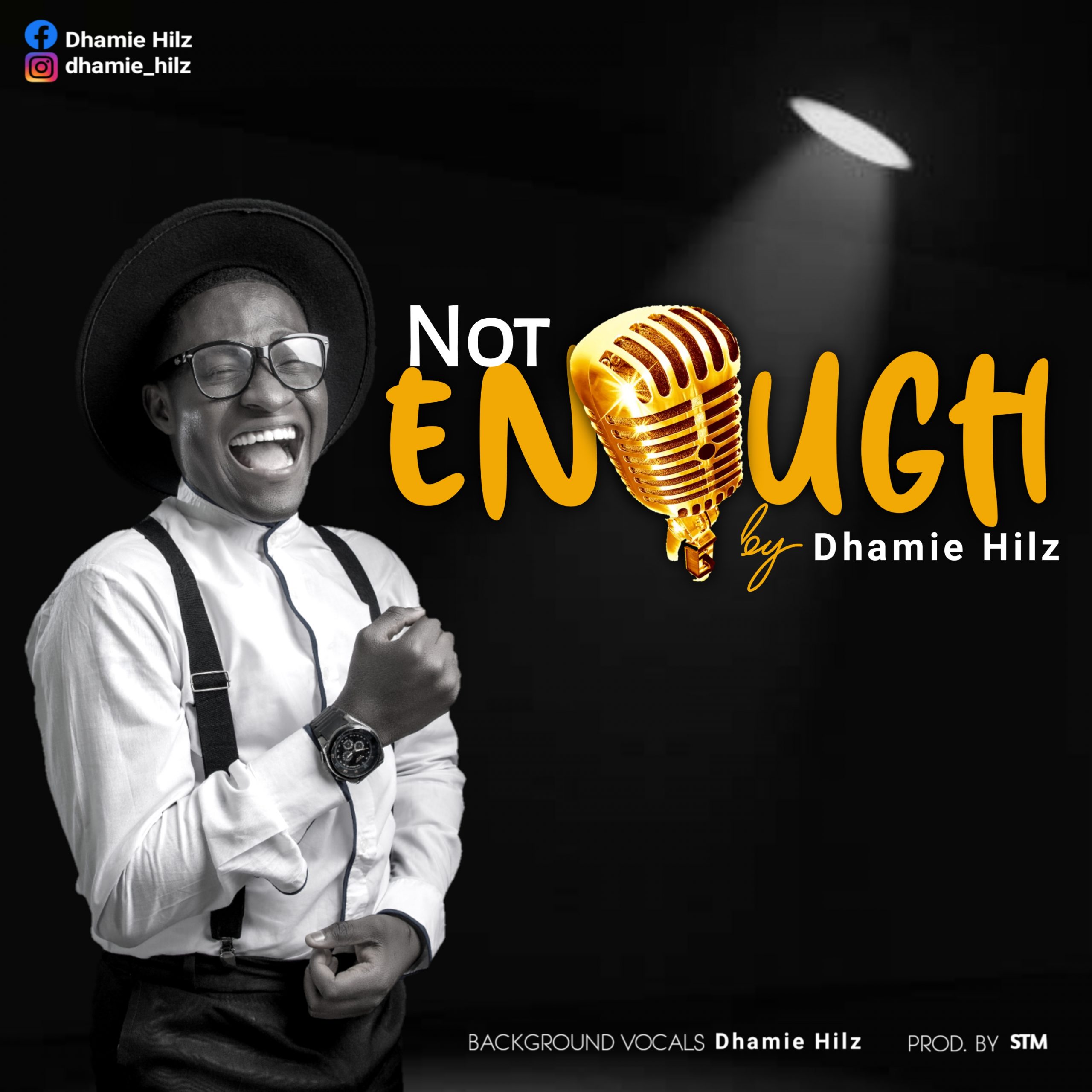 Proficient singer, songwriter, worshipper, and an ardent lover of God Dhamie Hilz whose voice resonates so beautifully is out with his debut single "Not Enough".
The artist who's set to share his gift of music to the world while commenting on this new song made it known that the song "Not Enough" is a song that tells of God's goodness and his unfailing & undeserved love.
Speaking further he made it known that "It is a heartfelt song of gratitude to God, it brings to remembrance that nothing is enough to pay back for all God has done for us and provides the ambiance to reflect on who God is and stirs up your heart to worship God".
Get this beautiful song with the link below and don't forget to share it with your friends.
Listen and Download 
Lyrics
Hmmmm yeah
oh oh oh oh
If I had ten thousand tongues
And there were made of silver
It would not still be enough
Even if all my life
I lift my voice to praise you
It would not still be enough
For the things you've done
And your promises
For the battles
You have won for me
For the things you've done
And your promises
For the battle
You have won for me
Chorus:
Kinni mo le fun o?
Kinni mo le fun o?
For the goodness and love you show me
Yeah…
Oba awon Oba
(Uh uh)
Kabiesi
(Uh uh)
You are the great I am
You're the Alpha and Omega
(Ah ah)
You parted the red Sea
(Ah ah)
And you can do what no man can do
(Ah ah)
You are Jehovah
Chorus:
Kinni mo le fun o?
Kinni mo le fun o?
For the goodness and love you show me
All:
What can I give to you?
(What can I give?)
What can I give to you?
(For everything yeah)
For the goodness and love you show me
(Oh oh oh oh oh oh oh oh oh oh oh)
What can I give to you?
(For the life)
What can I give to you?
(And the joy you give to me)
For the goodness an love you show me
(And the peace yeah)
Call: What can I give?
All:What can I give?
Till fade…