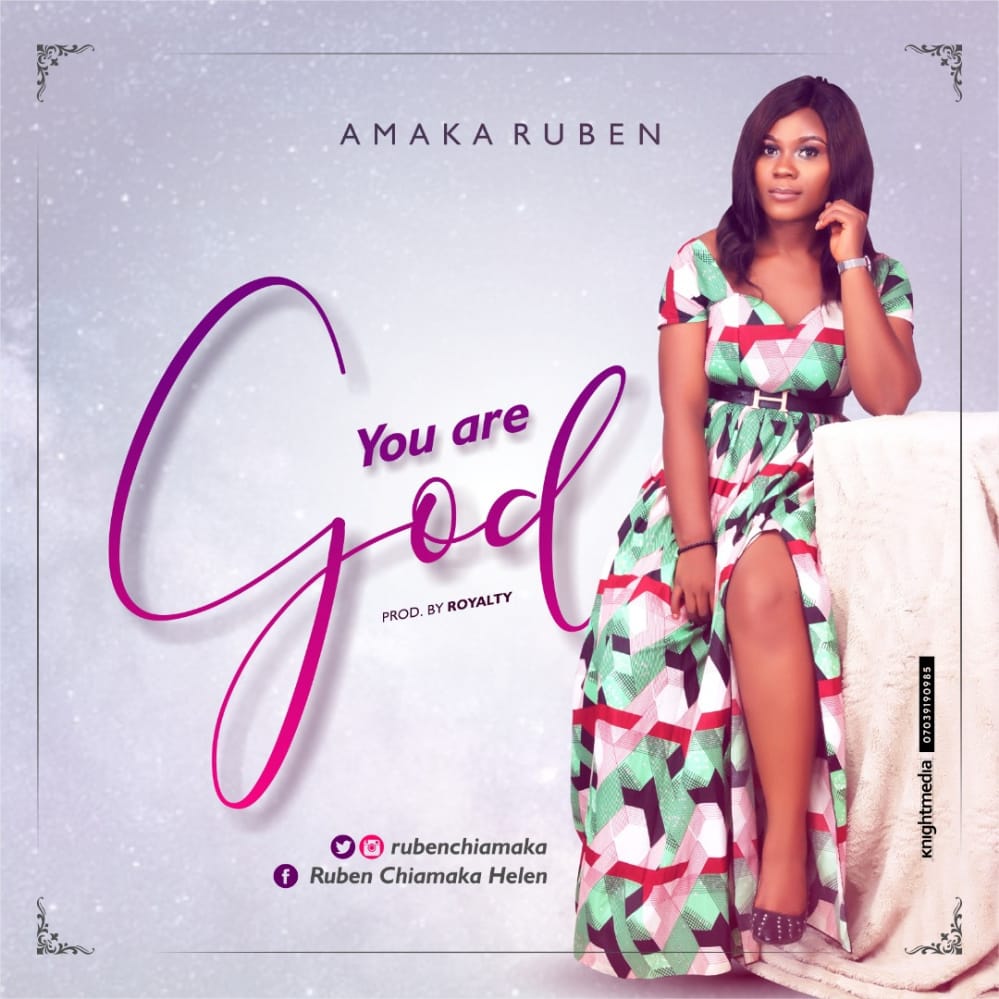 Inspired by the Holy Spirit through the teaching of her Man of God Pastor Chris Oyakhilome, Amaka Ruben communicates that God is God all by himself and that He rules and reigns forever.
Amaka believes that this song will set you on the right path being reminded that God is your father and you rule and reign with Him forever.
"You are God" was produced by the prolific gospel music producer Royalty @lawrenceRoyalty.
Listen and Download
Lyrics
Mighty God
Hallowed be Your name
Your kingdom reigns victorious
For only You
Are worthy of all praise
And we are here with a brand new song
Singing
Hallelujah(2x)
Lord You reign
You are God
Hallelujah(2×)
Lord You rule
You are king
You are God(You are God) 5x
Yes you reign
In all the earth
Forever and ever
You are God
Through all generations
We see your mighty power
You are God
And you reign
In all the earth
From ages to ages
You are God
No one compares you
No one can take your place
You are God
Yes you reign
In all the earth.