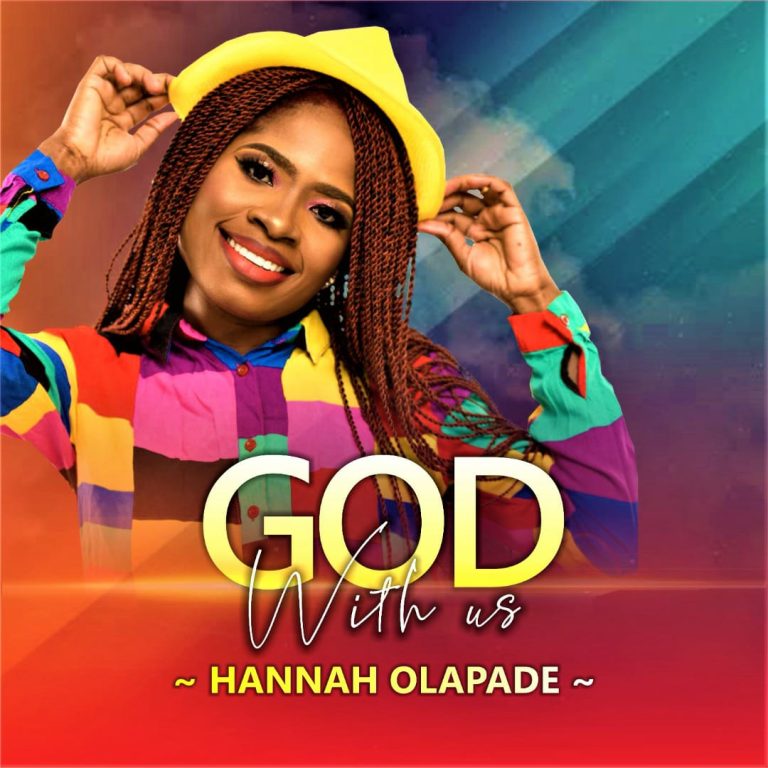 Nigerian gospel singer Hannah Olapade just drop a brand new single titled" GOD WITH US ".
Commenting on this song, Hannah says, this song talks about God's presence in our lives. His name is EMMANUEL ( God is with me), when God is with you and for you, no one can be against you.
It is a song of appreciation and joy together with confidence that God is always available and ready to answer whenever you call him.
As humans, the presence of God is vital in our lives, because he takes away fears, loneliness, and worries off our lives.
May everything that will draw God out of our lives never come to us in Jesus' name amen🙏🏼
Listen and Download Mp3 Below;
Stream Lyrics Video
Hannah Olapade – GOD WITH US Lyrics
Solo 1a
I'll tell of your goodness oh God
Miracle working God
He'll always come through
Cos he came through for me
Solo 1b
I read in your word how you did great and mighty things
You are still the same today
Oh I testify (Yeah…)
Yes I testify
Chorus:
Halleluyah, our God reigns x3
Emmanuel, God with us
Solo 2
I'll sing of your praises oh Lord
You wiped my tears, you made a way
You always come through
Cos you came through for me
Bridge:
I am strong, courageous and I am not afraid
Cause the Lord God's with me wherever I go
Back to chorus
Hannah Olapade Biography
Hannah Olapade also known as Wunmi, is a UK based Nigerian Female Gospel singer, songwriter, praise and worship leader and recording Artist.
She was born on the 30th of April in Lagos Nigeria into Christian home and has 2 siblings.
The musical journey of Hannah began as a child when she started composing songs with her sister. She sang in the children and teenagers choir in her early years before moving into the adult choir.
Hannah is passionate about endtime revival and kingdom expansion. She writes her songs through the inspiration of the Holy Spirit and is compelled at such a time as this to spread the gospel to the world through her music.
She also loves to teach and encourage others using God's word, this she does through a YouTube channel Speaking Grace TV she co-host.
Hannah has ministered on various local and international platforms and currently serves in the worship team of RCCG breakthrough church, Greater Manchester, United kingdom.
Though a graduate of Economics and International Business, Hannah is very intentional with living purposefully which is why she is focusing on her passion and calling in the music ministry.
Hannah is happily married to Samuel Olapade and they are blessed with children.