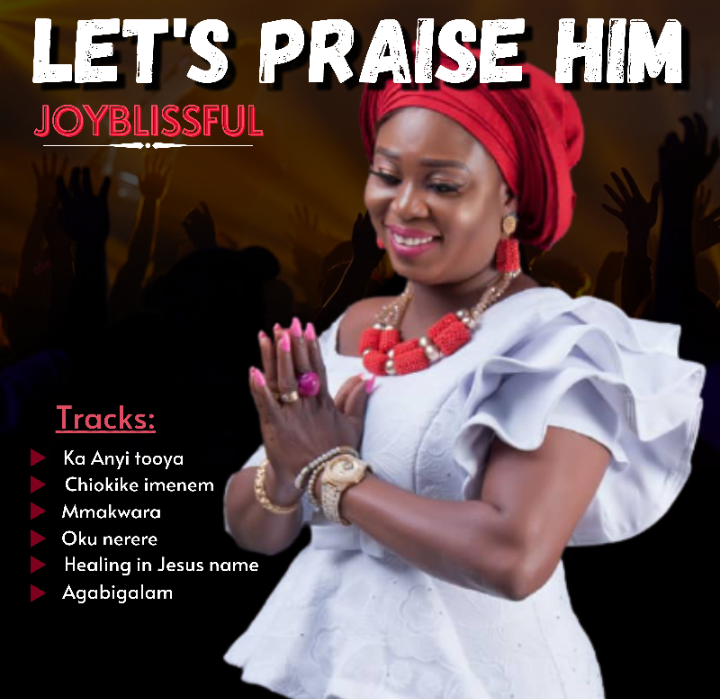 Sensational gospel minister Joy Nwenenda Nwachukwu , (Nee Amadi ) popularly known as Joyblissful releases her debut album titled Let's Praise Him.
The album is birthed with the power of the Holy Ghost, filled with the mandate to transform lives positively.
According to the singer, one of the instructions given to us by God, as Christians are to let our light so shine before all men that they may see our good works and glorify God, who is in heaven, the reality of Let's Praise Him helps to make that scripture a reality in our lives.
Listen to this spirit-filled Album and see reasons to Give Him Praise.
TRACKLIST
Ka anyi tooya
Chiokike imenem
Mmakwara
Oku nerere
Healing in Jesus Name
Agabigalam