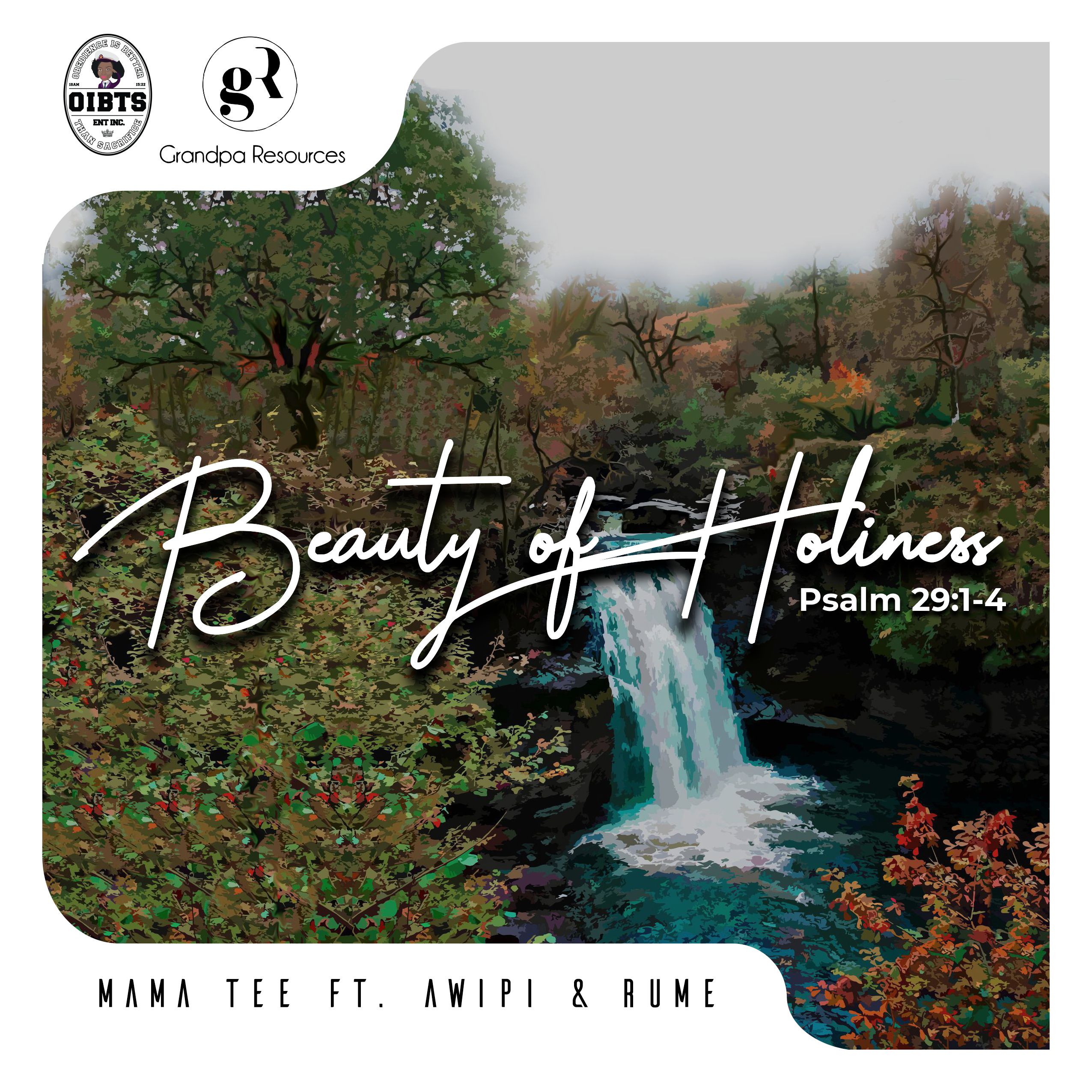 Download Mama Tee Beauty of Holiness mp3
Canada based gifted songwriter, Tolu Adeosun aka Mama Tee collaborates with renowned music director and producer Awipi Emmanuel to deliver a powerful piece titled "Beauty of Holiness" featuring vocal power house Rume.
"Beauty of Holiness" Tolu said came to her while she was worshipping God in church.
Tolu Adeosun aka Mama Tee began writing songs in 2007, shortly after she was born again. Since then, she has written many Christian and inspirational pieces. Tolu has been called a gifted songwriter that delivers messages in a simple yet powerful way.
Tolu collaborated with Pastor Emmanuel Awipi after being led by the Holy Spirit to request assistance with her latest project with their mutual friend. Upon hearing Tolu's request, she reached out to Pastor Emmanuel Awipi in Nigeria, who produced the song and lead vocalist Rume and Jojovocals and Blossom as backup vocalists.
Tolu was born in Nigeria. She, however, immigrated to Canada in 1990. In addition to being a songwriter, she is the CEO of Obedience is Better Than Sacrifice Ent. Inc., a wife, mother, social worker/therapist.
WATCH VIDEO BELOW
LYRICS
In the beauty of your Holiness oh Lord
We will worship you
In the presence of the Majesty the King
Let our praises ring
For you alone are worthy of our praise
The one and only God
You are awesome and you're glorious oh Lord
We lift our voices to sing
(Repeat)
You are marvelous in all your ways,
So we lift our voice to say
In the beauty of your Holiness oh Lord
We will worship you
(Repeat)
Holy (x2)
In the beauty of Holiness
(Repeat till fade)
ABOUT ARTIST
Emmanuel Awipi, aka 'Grandpa,' began his musical career in the early 90s as a drummer, keyboardist and guitarist; Emmanuel Awipi, aka 'Grandpa,' rose to become a household name in music education, production and songwriting.
With astute musical leadership spanning over 20 years, he has taken on roles such as the Music Director of Faith Arena; and trained several bands and choirs. With several live recordings to his credit, he has written and produced over 30 songs across the globe.
An outstanding voice coach and author of the bestseller 'Beyond the Music,' he currently serves as the International Music Director of CGMI. He has ministered with Israel Houghton, Micah Stampley, and Nathaniel Bassey, to mention a few.
When he is not mentoring musical artistry from grassroots to center stage, Grandpa serves as a leadership consultant on a mission to build, train and rebrand the next generation of leaders.