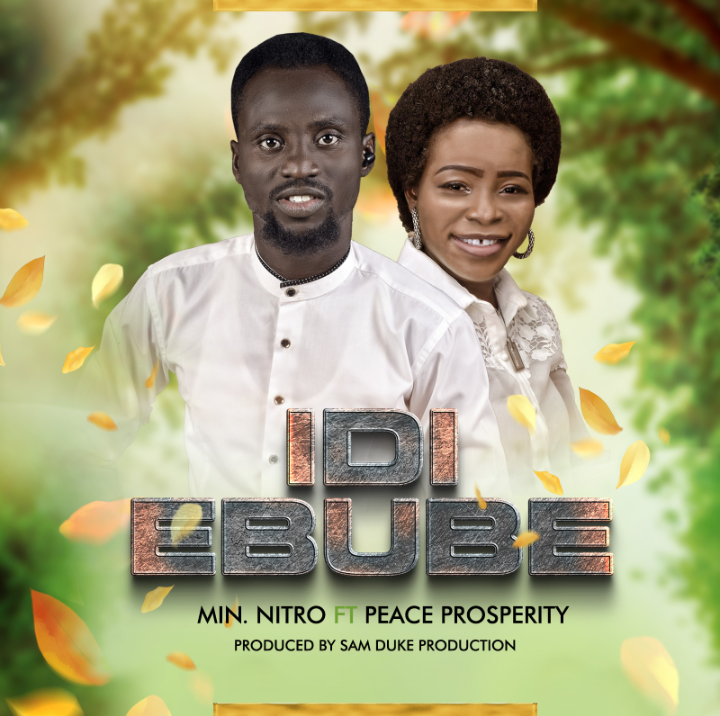 Download Minister Nitro Idi Ebube mp3
Nigeria fast rising music Minister, Worshipper and a great Drummer Minister Nitro release a new song featuring Peace Prosperity Produced by Sam Duke.
IDI EBUBE means Lord You Are Glorious, it's a song of Praise and Worship to God, there is nothing else I want to do but to give glory and praises to the my God.
Download and Share.
LYRICS
Idi Ebube
Idi Omimi
Idi Uku, Oma lite nogugu
Idi Ebube, Idi Omimi, Idi UKu
Onye ne me ma
CHORUS
Idi Ebube
Idi omimi
Idi Uku, Oma lite nogugu
Idi,Ebube, Idi Omimi, Idi UKu
Onye ne me ma
Lord you are glorious
You are so deep
Lord u are great, alpha and omega
Lord u are glorious
You are so deep
Lord u are great, alpha and omega
You are a good God
SOLO 2
Ohhh, iburibu
Onye nwa ni le na no oloya
Okie ke ruwa
Eze odigonye dikagi
Onyebu nye kpazu
Ogwa Ki kere enigwe nu Uwa
Owegi nyagi ga tuner gi nna
Na na re kele mo
Iburibu
Idi omi mi
Ebube bari Gwe
Aka mo di nelu
Idi ebube
Idi omimi
Odume bo Juda
Nna na rekele mo
CHORUS
Idi ebube
Idi omimi
Idi Uku, Oma lite nogugu
Idi Ebube, Idi Omimi, Idi UKu
Onye ne me ma
Onye ne me ma 3x