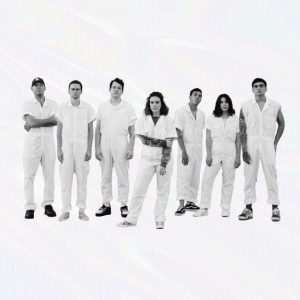 Mosaic MSC releases a brand new Spanish single titled "Mi Salvador," which can be heard below. The new track is part of their upcoming Spanish album, Ser Humano, set to drop on May 28.
"Our lead pastor is an immigrant from El Salvador and half of MSC is Latino. We have campuses and communities in CDMX & Ecuador. Spanish is a huge influence in our culture and music. The flavor and rhythm is in our veins! We hope this album will resonate with people here in the US and through Latin America. To be known by love, to live by faith and to be a voice hope is our mission." – Mosaic MSC
WATCH VIDEO BELOW
LETRA:
A ti correré
No hay otro lugar
Donde quiera estar
Eres mi refugio
Me recibes hoy
Tal y como soy
Sin mucho que decir
Eres tú mi a abrazo
No hay oscuridad
Que pueda detenerte
No hay miedo que
Resista tu amor
Oh Jesús mi Salvador
Oh Jesús mi Salvador
…..
(Me rindo a ti Todo té doy
Tu vida diste para mí)
Oh Jesús mi Salvador
No bastaría mil años luz
Para decir (te) cuanto te amo a ti
Aun así voy a intentar
Agradecer con cada respirar