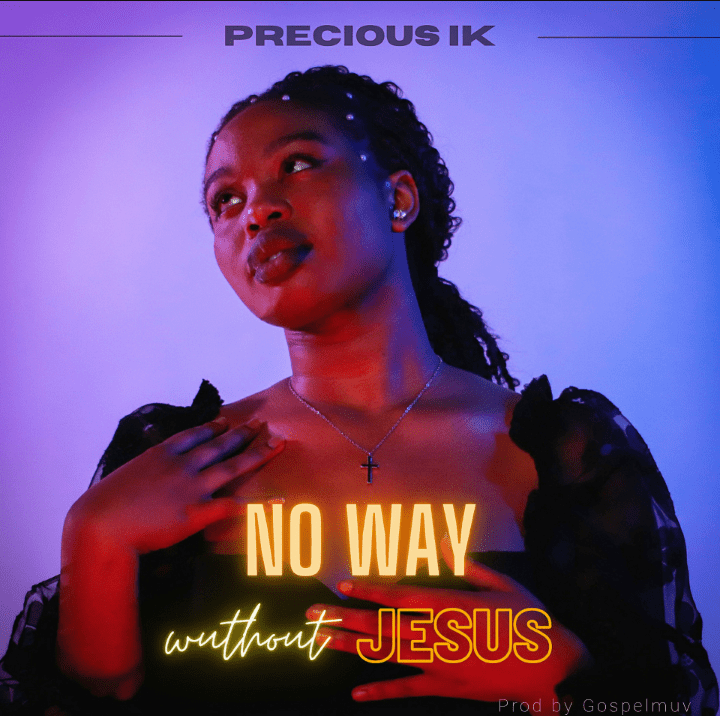 Spain based Gospel Minister Precious IK released her first gospel music single titled "No way without Jesus".
The chorus of the song "No way without Jesus" came to me in 2019 just before the depression began. This song was what motivated and helped me overcome the ill situation, after which I successfully finished writing the song. "No way without Jesus" is my testimony. It contains some of the prayer points I used to pray during those trying and difficult times. It's a reminder to me of how God has transformed my life. Today I live a life of glory. Living without Jesus is a torment.
My hope is that this song will change the situation of people passing such trying times as I did, and consequently create a true and intimate relationship between them and God.
WATCH VIDEO BELOW
LYRICS
CHORUS
No no way no no way eh
No way I live wihout you
No way I live without you
No way eh no no way eh
No way I live wihout you
No way I live without you
VERSE 1
You took me from the miry clay
You set my feet on the Rock to stay
No way I live without you
No way I live without you
You saved me Lord You never fail
You are the song that I sing today
No way I live without You
No way I live without You
Oh you took me from the miry clay
You set my feet on the Rock to stay
No way I live without you
No way I live without you
You saved me Lord You never fail
You are the song that I sing today
No way I live without You
No way I live without You
CHORUS
No no way no no way
No way I live wihout you
No way I live without you
No oh way
I refuse to live without you
VERSE 2
Ancient of days
Ruler of the universe
Alpha and Omega
Saviour of my soul
I confess to you
Jesus
I am nothing without you
I'm Lost without you
What's life without you Jesus
You beautified my days
You made me smile again
No oh oh oh
No way no way no way
CHORUS
No no way
No way I live without you Jesus
No way I live wihout you
I am nothing without you
No way I live without you
Oh no way no way
No way no way no way
No oh oh way
Jesus
No oh way
BRIDGE
Take control of my soul
Use me Lord for your work
Take control of my soul
Use me Lord
Come take control
Take control of my soul
Use me Lord
Use me Jesus
For your work
Oh take control
Jesus of my soul
Use me Lord
Use me Jesus
For your work
No way eh eh
CHORUS
No no way no no way
No way I live wihout you
I can't live I can't breathe
No way I live without you
You are the source of my life
No way
You are the reason I'm alive
No way I live without you
No way I live without you
OUTRO
No uh no uh uh
No uh no wah ah ah ah
No wah ah ah ah ah
There's no way I live without you
There is no way
Oh no way
There is no way
Oh no way
There is no way
Oh no way
There's no way I live without you