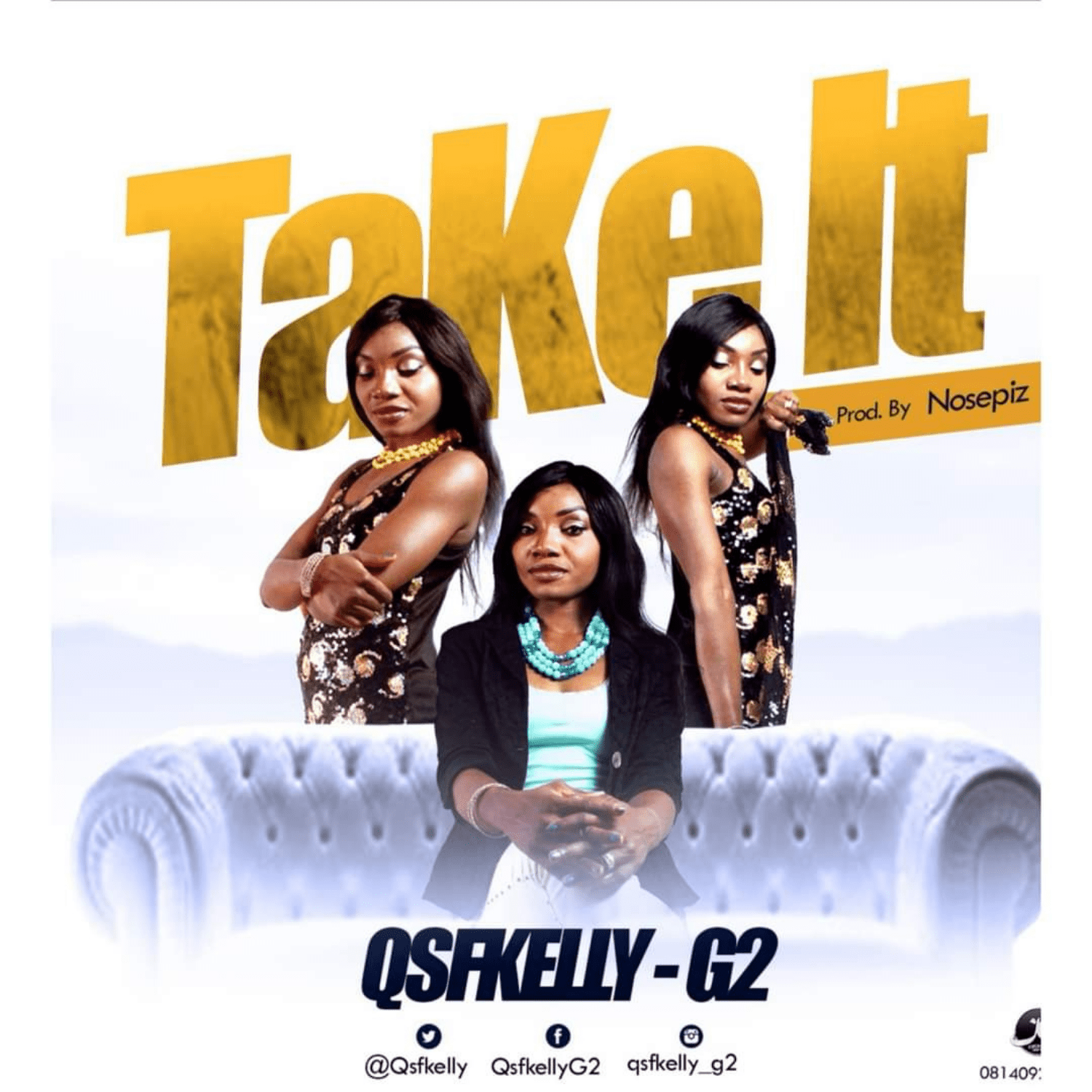 Quintessential, Sanctified, Fashionista – QSFKelly returns with new rap music titled TAKE IT. Take It is a song about seizing the moment when it matters most.
LYRICS:
I woke up one morning just got myself thinking,
the reason I'm working is to make some money,
some folks take me for a fool 'cause they don't get it,
I work myself up daily and I'm too busy,
My hommies used to telI me that I'm so stupid, they want me to join them in their little gossip, people talk about me 'cause of my isolation, but I'm to good and I just want to be.
CHORUS: 2X
So Take it
so take it
so take it
so take it
VERSE 2:
I can't wait for a second cos it's too longly, some took champagnes and shinapps but it's too plenty, so be smart don't dull so you don't get stupid.
I hate to flow with the crowd and I don't follows rules.
I can tell your oldies to make me breakfast, Shally I'm scrolling around with nobody. But tell me, do you know now what I am thinking? you all talk too much that's why I trust nobody some people ask me the reason I'm so serious, my ambition can't stop cos I'm so serious
CHORUS: 2X
So Take it
so take it
so take it
so take it
VERSE 3
When they see me on the streets they don't just get it.
I'm saying no name, cos I just don't know them, they don't like me but I'm making some history, only my hommies can just know my secrets.
My mama used to tell me that I'm going to make it and the word of God for me says I'm gonna be famous.
I hold onto the word but I'm still working hard, Success don't come to one without making moves, moving with ambition & inspiration but I'm too good and I just want to be.
CHORUS: 2X
So Take it
so take it
so take it
so take it