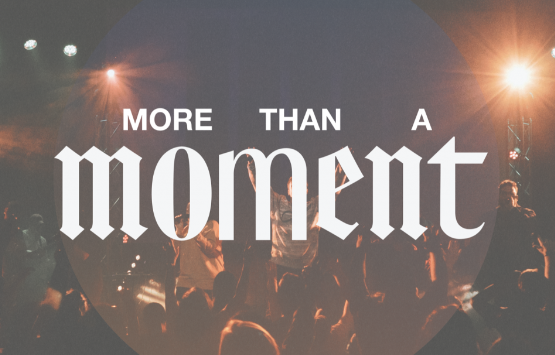 Download Reach City Worship More Than A Moment mp3
Reach City Worship holds nothing back in their new single, "More Than A Moment," boldly declaring that Jesus can have it all. Now available on digital platforms, Reach City Worship says "More Than A Moment" is more than a song — it's a call to surrender.
"God is calling for a people that long for His presence and this song was our response in saying that we no longer wanted to just go through the motions. We no longer want to live lives of compromise, but rather surrender every area of our lives to Him because we want nothing more than to know Him and be known by Him," says JohnWesley Honaker from Reach City Worship.
Produced by Andrew Bergthold (Holy Water, We the Kingdom) and written by Honaker, Rebekah White (Rest on Us), and Josh Farro (This is Amazing Grace), "More Than A Moment" was inspired by Acts 2, where the writing team was drawn to the encounter in the Upper Room.
"As the disciples waited on the Lord, the Holy Spirit met them in their place of waiting. Our surrender is what catches heaven's attention and it is in these moments where songs are not nearly enough when all that we are after is Him," Honaker shares. "This is the place where our prayer becomes, 'let your presence fill this place', 'come with fire, fall like rain', and it is here, with hands lifted and hearts completely surrendered, that the prophetic utterance becomes a promise fulfilled in our lives when the Lord said, 'In the last days, I will pour out my Spirit on all people'."
WATCH VIDEO BELOW