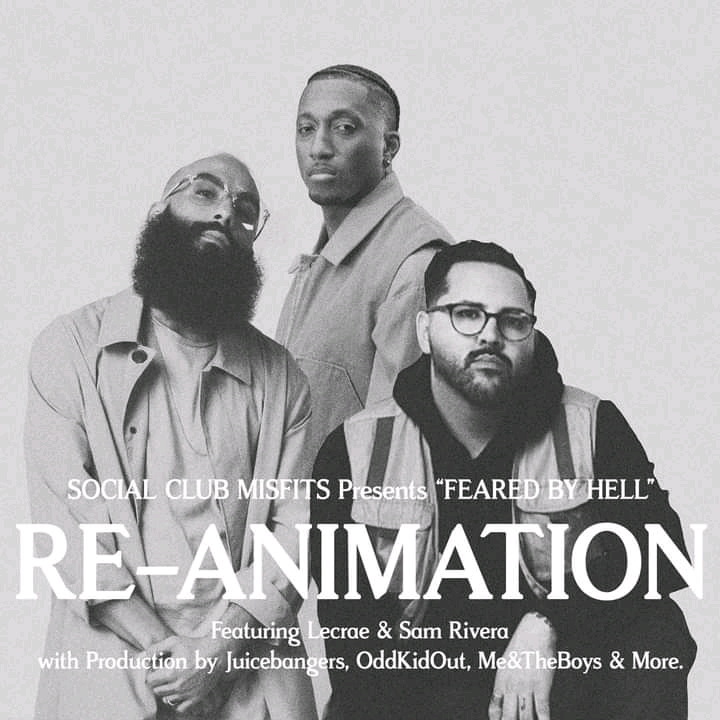 Download Social Club Misfits Is That Okay mp3
Christian hip hop duo from Miami, Florida made up of rappers FERN and Marty Mar known as Social Club Misfits teams up with Reach Records executive Lecrae to deliver this awesome piece.
Is That Okay? Is part of the project FEARED BY HELL RE-ANIMATION which also features Sam Rivera.
Get the project below and stream the new song with its lyrics below.
WATCH VIDEO BELOW
LYRICS
I woke up today I was thinking I was late
How you gon learn without mistakes
I feel like I can't go away yet
They try to act cool I'm just me
I know I'll never be picture perfect
But can I be myself is that okay?
Uh, I gave away a piece of myself
Now I'm trying to find peace for myself
At least for myself
I just wanna be myself
In the mirror wanna see myself
Look, I've been ballin like the LA Lakers
Running with the majors
But the fouls is flagrant
Now I'm independent
Now I'm back to business
Trying to reach the people
They can keep dependence yea
Keep the power, Keep the structure
Speak destructive, peace above us
Jesus loves us
And that's my hope
Like I don't need a big wave to sail my boat
For real, I don't need a piece of the pie
I got a piece of the sky
Mess around and give a piece to the guys
And tell the kids I'm a teach them to fly
They in the clouds like wow
That Lecrae's a heck of a guy
I don't know how to stop
Clean boy tatted up
Break through the padded lock
Rug like Galaga
But I ain't playing no games
Me and Josh had a talk
Thought I made the right moves my career not adding up
Met some Christian artists Who think that they're celebrities
I went to three award shows and fell asleep
Right in the front row
Why they act like they don't know
Till they need a feature then I flex like the gun show
This rap thing is overrated
Never been a king no David
You talk about God it's a guarantee they won't play it
I don't wanna be famous
If that's the cost you can save it
I ain't gon pay for your playlist
Ha I'm good
Thought I was great until I went down to Hollywood
Always knew that I'd be fine
I know God made us one of a kind
That's you and I
I'ma always be myself
I ain't got time to be nobody else
If I listened to everything everyone else said
My life would be a mess
But God said I'm blessed
So I'm gone claim blessings on my life instead
My god Father living water so you know He got bread
Yea, being different is a super power
It's not a deficiency for you to cower
I want all of us to repeat after me
I'm me, I'm free, and I'm so happy
I'm living out what they said that I couldn't be
Wouldn't be, shouldn't be, cause I moved a couple things
Every day I thank the Lord for His grace
For the plans that He made for my life to be great
Competition with who? I'm the illest being me
And there's too much life to live to let em ever get to me