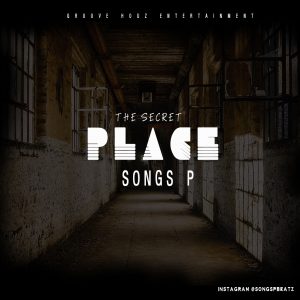 Multi talented Producer and song Writer SongsP Oluwatosin Pelemo drops his new single titled " THE SECRET PLACE ".
It is a song of safety, assurance and a referral to the matchless safety in God.
The world is sick, full of wickedness in high places,he reiterates but the only remedy is the Most high, believing in Him makes you safe.
This beautiful song of assurance is produced by the Maestro himself SongsP and it's the first single off the album "maranatha" which is scheduled to be released later this year.
DOWNLOAD MP3: SONGSP – THE SECRET PLACE
LYRICS
He that dwells in the secret place of the most high,
Shall abide under the shadow of the almighty.
I will say of the lord, he is my fortress,
My God in him will I trust.
CHORUS
Though I walk through the valley of the shadow of death, I will fear no evil, for I dwell in the secret place. Your rod and your staff comfort me always. I will not fear, cause you are God and I hid myself in you.
What do I do without your grace Lord.
Am nothing if I count on myself
The name lord Jesus is a strong tower
The righteous run into it, and he's save
CHORUS
A thousand shall fall at thy side, and a ten thousand at thy right hand, but they not come close to thee.
Only with thine eyes shall thou behold and see the reward of the wicked. with life will I satisfy him and shew him my salvation
ABOUT ARTISTE
Pelemo Oluwatosin popularly known as SongsP is a multi talented musician, "the Maestro" as he is fondly called is a singer, music producer and a director of great repute.
He is the brain behind several great hit songs that has been released within this shores and abroad.
This great talent who hails from Kogi State,Nigeria is also a Word Minister and a musicologist with vast wealth of experience as a result of his antecedents and longevity.
He has a very rich musical pedigree and he it was that produced the hit song "finish timaya" by NicoGravity and a great number of the likes.
He is the CEO of Groove houz entertainment and the President of CYFN( Chosen youth for all nations). He is happily married to SARAH P and together they are blessed with two boys