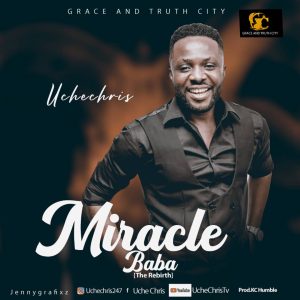 Gifted Gospel singer Uche Chris serves another extraordinary song of thanksgiving/praise titled "Miracle Baba" (The Rebirth).
Uche Chris hails from the eastern part of Nigeria, he started his musical career as a young church pianist in a local church and gradually grew into a song writter and a great Gospel music minister.
Uche Chris has released so many great songs such as "Omewoya ozo," "Jesus Forever," "Ojuwom Anya" among others, all making great impact across the globe.
Please put on your dancing shoes and rock this one with minister Uche Chris.
DOWNLOAD MP3: UCHE CHRIS – MIRACLE BABA