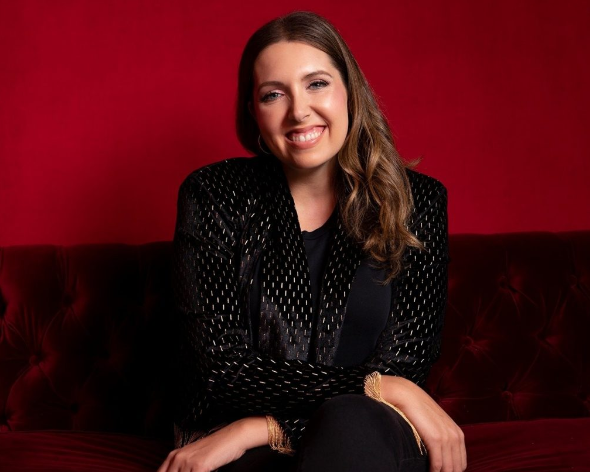 It's certainly an exciting time for GRAMMY Award-winning CCM artist Francesca Battistelli. This week, she took to social media to announce a new baby AND new music are on the way.
Francesca and husband Matthew Goodwin are expecting their sixth child, due in February 2022. "We are so honored and thrilled that God would bless us with another precious baby," Battistelli posted. "Psalm 127:3 says children are blessing from the Lord, and we are incredibly thankful for this little baby!" The couple publicly shared the baby news on their 12 year wedding anniversary!
Fans can also expect a new single from the Grammy winner in less than two weeks. "God Is Good" will be available everywhere on September 10th. "I wrote this song several years ago for a friend who went through a devastating loss. It's a song of hope," Battistelli explained. "Through all the ups and downs of life, one thing remains constant…that our God is GOOD!"
"God Is Good" will be featured in her upcoming Pinnacle Peak Pictures feature film, God's Not Dead: We the People, premiering in theaters nationwide in Fall 2021. God's Not Dead: We the People is the next chapter in the popular franchise that started with God's Not Dead in 2014. The inspirational drama centers around a riveting fight for freedom that starts in the heart of the country, and runs to the corridors of our nation's Capital Washington, DC. It prompts audiences to ask the compelling question: if your individual liberties are threatened . What Would You Do? The plot parallels current news headlines regarding the challenge against the freedom of speech and religious liberties as the fundamental right to educate children.