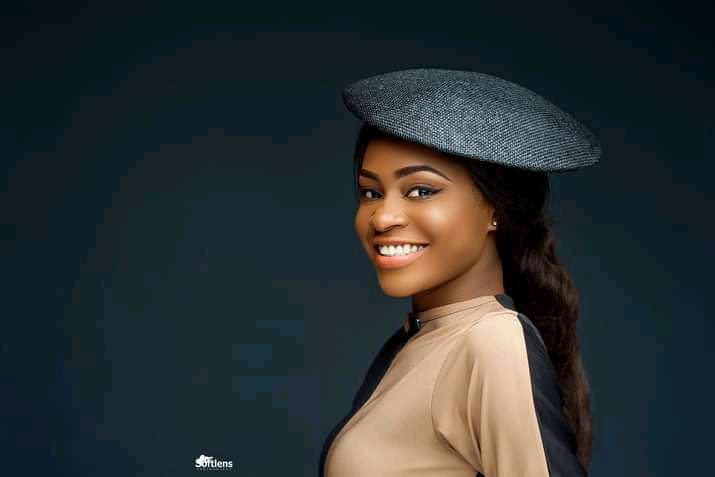 Early hours of today Saturday May 7th 2022, singer, songwriter and fashion designer Yadah Agaga Kukerim has shared story of her God rescued her from what would have made thrown fans, family & the Christian community into mourning.
From what we gathered, she went on a vigil which was hosted by Apostle Johnson Suleiman in Abuja of the Omega Fire Ministry. On their way to the vigil, they faced a lot of issues due to bad tyres which made the host to come pick her up & ministering without her team.
After the vigil the early hours of today 7th of May 2022,the car was put in shape & headed back home when all four tyres just got busted and the car was diverted off the main road & they found themselves between the irrigation ditch & another lane of the road.
Even with the scary & terrible experience, it's worthy to note that all occupant of the the vehicle were unscathed. Glory be to God for his care, mercy, protection & deliverance.
Sharing the story on her official Facebook page, she shared some images from the crash with the caption;
Some days just leave me speechless and grateful to God who is a keeper. 
So because what we do involves a lot of traveling, we've had several near-life-claiming-accidents. I say this because none ever happened. The accidents do not happen. We always escape! 
But this morning ehn! 
So last night (around 11pm) the team and I were headed for a ministration at Omega Fire ministry City of Power (Mighty Turnaround with Apostle Johnson Suleiman) and we found out one of the tyres had gone flat. It was changed to the spare, after some munites, another tyre was gone! We took a spare tyre from the other car carrying other team members. 
Only to get to a very secluded and dark place.. this was already past 12am, and another tyre was bursted again.
We spent over an hour there looking for a fix. 
Our amazing host came to pick me up and oh I sang without my team 🤣🤣(amazing very understanding people like this). Before they got to the venue I was done because apparently we were really late (about 2am already)
After the vigil, the tyres were fixed and we headed back home. Getting to the last diversion leading home (in my head I was already saying finally today we survived). I closed my eyes though because of exhaustion. I was awoken by sounds and I don't know what happened, but we were off the road, between another lane and irrigation ditches. 
I can only remember me saying "just calm down" while the car was dancing until it came to a halt. We could claim that boss was driving right and was calm through it all, but me I know that God saved us there. God saved us right there. 
It's funny to have to change 4 tyres within few hours. But here we are, unscratched and kept by God!!! 
And yes we will still go and minister somewhere else!!!