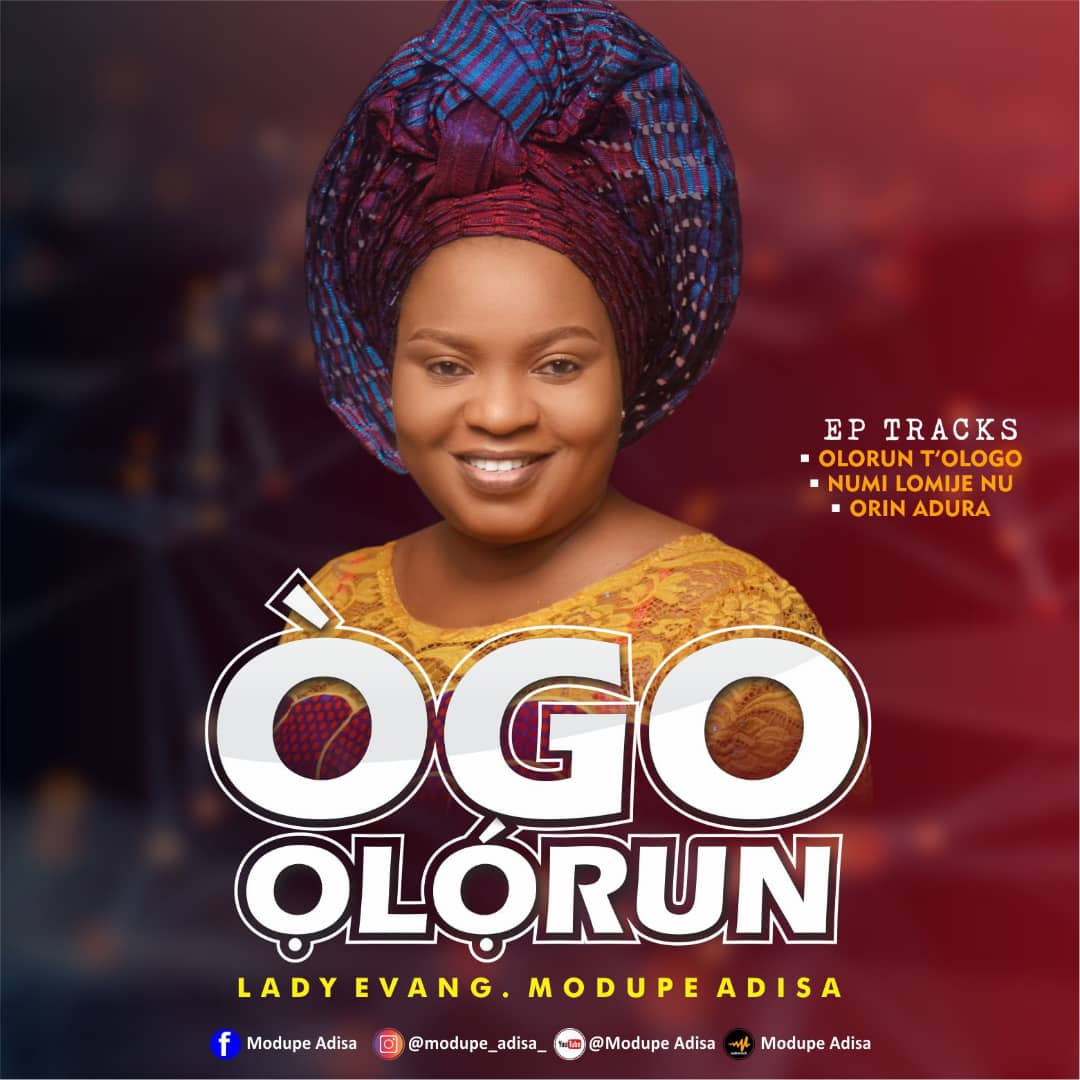 Lady Evang. Modupe Adisa releases her most anticipated EP titled Ogo Olorun.
It's almost the end of the year, and the Lord has been faithful all year. Join Lady Evangelist Modupe Adisa in worshiping Him for His goodness in this powerful EP OGO OLORUN.
Ogo Olorun EP is a 3 track ep written and arranged by Modupe Adisa, directed and produced by Tpercussions.
Lady Evang. Modupe Adisa was born into a Christian home and has been a chorister since childhood. I am a Bonafide member of celestial church, happily married with children.
The US Based gospel artiste Modupe Adisa is a lover of good music especially the kind of songs that lifts your spirit to the realm of God, appreciating His awesomeness.