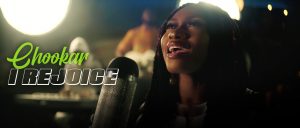 I Rejoice by Chookar official music video.
Barely few months ago, Nigerian Contemporary/Soul Gospel Artist Chookar won the award of "Worship Song Of The Year" at the LIMA Awards 2020, hosted by Loveworld for her music artists and singers.
The Spiritualbeatz managed artist follows through with a stunning music video to the well applauded single "I Rejoice".
The music video was shot by Carel Films much earlier in the year and showcases an outdoor performance by the artist and including beautifully captured visuals.
WATCH VIDEO BELOW