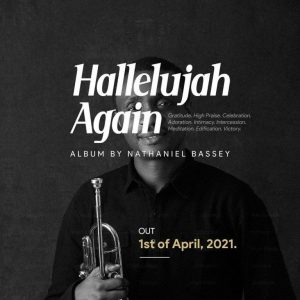 Nigerian gospel musician and song writer popularly known for his song "Imela" "Onise Iyanu" and "Olowogbogboro", has revealed plans to drop a new album on the first day of April, 2021.
The album which he titled "Hallelujah Again" is coming after the release of his last album in 2019 titled "The King Is Coming".
From his post on micro-blogging platform Twitter, it is revealed that songs contained in the album would be songs of gratitude,  high praise, celebration, adoration, intimacy, intercession, meditation, edification and songs of victory.
The Gospel music minister who was inspired when He saw Dr Panam Percy Paul, a prominent Nigerian gospel music icon in concert over twenty years ago reveled the release of this new album via his social media handles.
On Instagram, he wrote;
These songs WILL Bless you, By God's grace. It's everything you need in a Christian Album. You will see Jesus more than you have ever done! Can I hear another HALLELUJAH AGAIN…..?
While on micro-blogging platform Twitter, the Gospel music minister shared a design of the soon to be released album with the caption below.
Ladies and Gentlemen, Men & Brethren, Easter just went up a notch. "HALLELUJAH AGAIN" Revelations 19:3 ALBUM By NATHANIEL BASSEY….Gratitude. High Praise. Celebration.Adoration. Intimacy. Intercession.Meditation. Edification. Victory. OUT 1st of April, 2021. Spread the word.