Gospel artist, producer, songwriter and worship leader Israel Houghton and his critically acclaimed band, New Breed, are set to live stream a worship concert on Easter Sunday from the desert of California's Coachella Valley. Additional information on the Easter Sunday livestream is available at FeelsLikeHomeConcert.com.
The event, which will take place outdoors with room to safely distance, will mark Houghton's first performance in front of an audience of this size in over a year. Though that's not to say he hasn't been busy connecting with listeners through regular music and worship livestreams. This includes last November's livestream/recording of Feels Like Home: The Quarantine Worship Experience, the debut project from his newly launched District 11 music label. By quarantining and testing all performers for COVID-19 prior to recording, Israel and New Breed found a way to share the communal experience at the heart of Gospel music in an intimate and surprisingly fresh way resulting in two separate albums.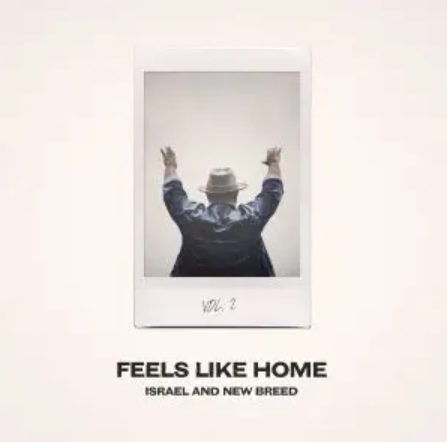 Released in late February, Feels Like Home (Volume 1) debuted at No. 1 on the Billboard Gospel Albums chart with Feels Like Home (Volume 2) set to release April 2 and new single "Accepted," featuring guest artist Onaje Jefferson, already available. Both albums were recorded live in-the-round from Houghton's family home in New York with New Breed and guests including Houghton's wife and frequent collaborator, Adrienne Bailon-Houghton.
"Last year marked Israel and New Breed being together 20 years," Houghton recalls. "We celebrated by doing Feels Like Home but it wasn't with a crowd…just us. Easter at Coachella will mark our first time in 14 months to worship with a large crowd. We're so excited to experience an in-person outdoor worship event together. We have so much to be thankful for!"
In addition to the Sunday livestream concert, the release of the new album will be celebrated in a takeover of "Kirk Franklin's Praise" on Friday, April 2, with SiriusXM broadcasting an hour of live performances from the record at 12 noon EST and then again at 6pm EST. This follows appearances with other major media outlets including segments on "Entertainment Tonight," KTLA, WPIX, FOX's "Good Day New York" and "Get Up! Mornings with Erica Campbell."